First, models at the Venice Film Festival brought side vag. Then, Chrissy Teigen said "I can do one better" and gave us full-frontal labia at the American Music Awards.
Now, Victoria's Secret model Bella has done away with the sacred lady space altogether. "Pah!" she exclaimed at Christian Dior's masquerade ball in Paris on Monday night, "vaginas are old news".
And with that sassy statement, she gave us the next nudie ~fashun~ trend.
Nipples. Full frontal, areola-abundant nipples.
No, seriously. I mean it.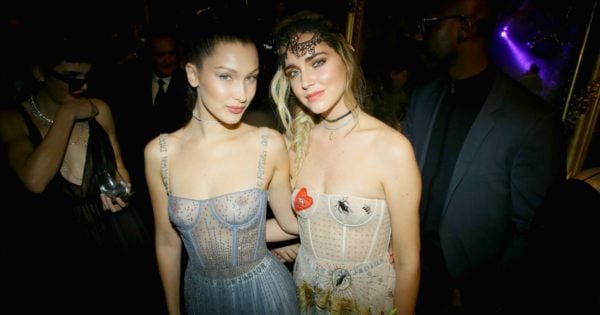 BAM. PERFECT NIPPLES. RIGHT THERE.