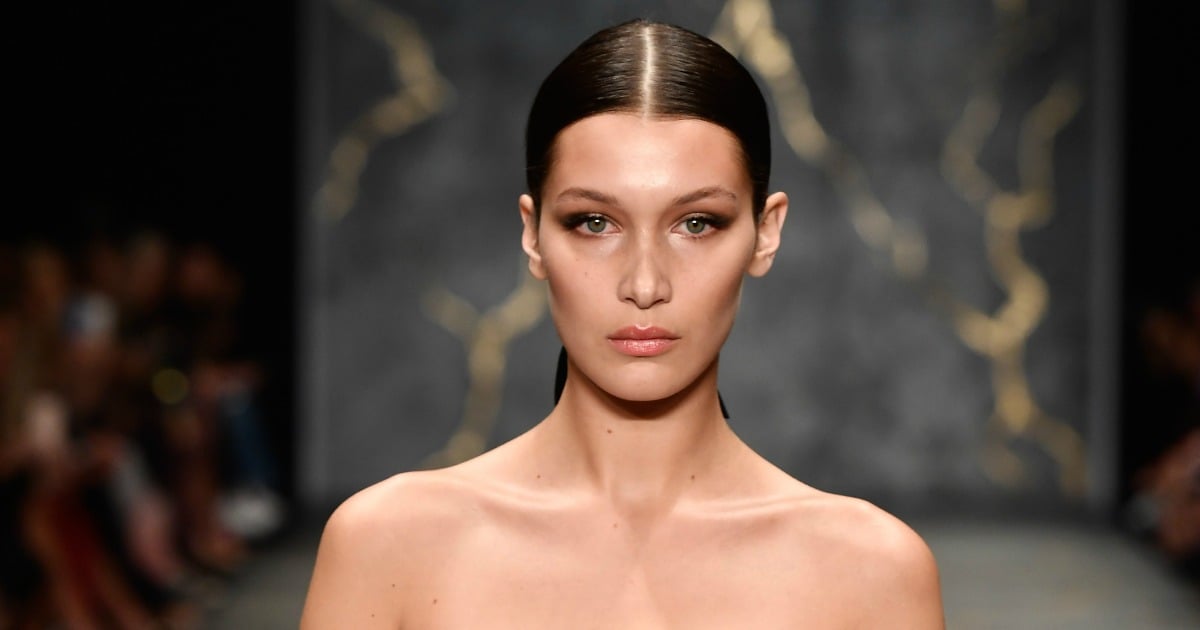 For 24 very photogenic hours, Sydney was graced by the presence of 'It' model Bella Hadid.
The 19-year-old — sister of Victoria's Secret angel/Taylor Swift squad member Gigi Hadid and daughter of Real Housewife Yolanda Hadid — breezed into our fair city to walk at Mercedes-Benz Fashion Week.
Hadid opened and closed Misha Collection's show, reportedly scooping up a $400,000 pay cheque along the way.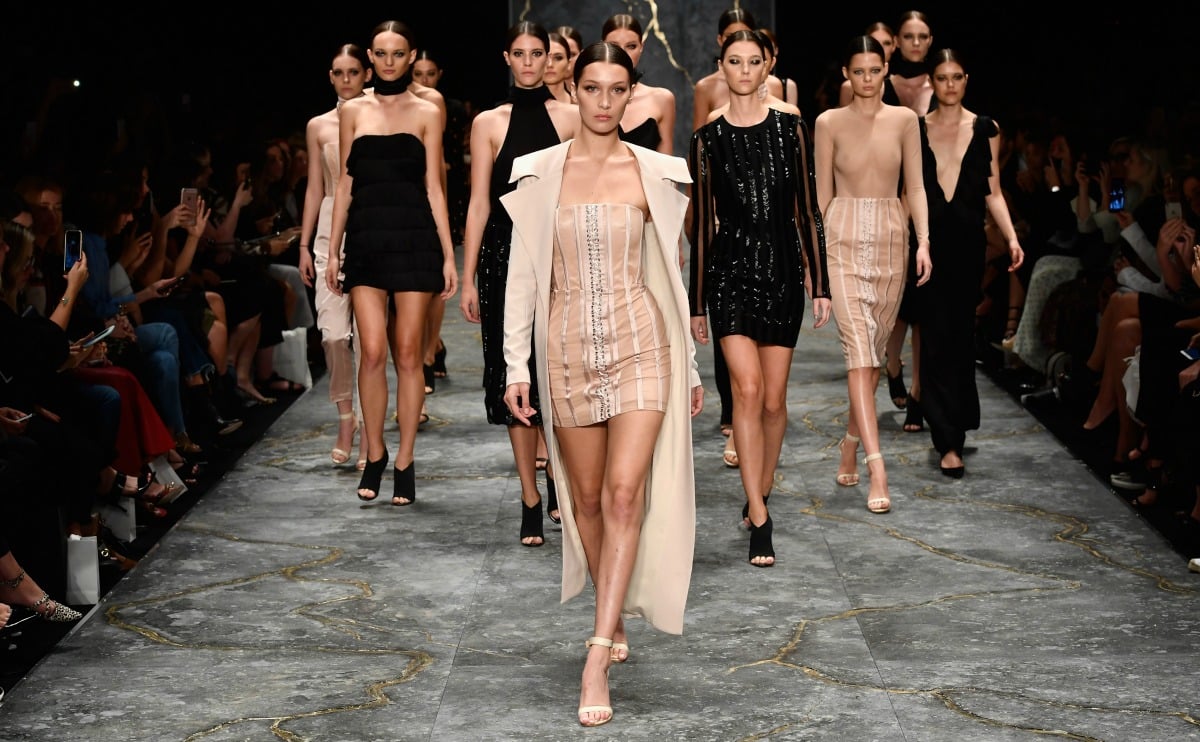 Bella Hadid leads the catwalk charge for Misha Collection. Image: Getty
As the Daily Telegraph estimates, that's a cool $16,000 per hour of work.
That might seem like a huge amount for a relatively little-known Australian designer to fork out, but you can't deny it was a clever move. Hadid has enormous influence, boasting more than four million Instagram followers and an army of fans — the kind of exposure any brand would kill for.
Hadid's Instagram feed suggests she had a swell time in Sydney, even finding a moment to visit Bondi Beach and the Watsons Bay Hotel and cruise the harbour with homegrown models Cheyenne Tozzi and Bambi Northwood-Blythe.
However, there are claims the star's off-screen behaviour hovered over the 'diva' end of the spectrum.
According to the Daily Telegraph, Hadid and her team moved hotels because they were unhappy about the 10am check-in at their original CBD-based digs, as well as disruptions from the Sydney Morning Herald's half marathon preparations.
What's a sleepless supermodel to do? Catch up on beauty sleep in a $1000-per-night penthouse, it seems.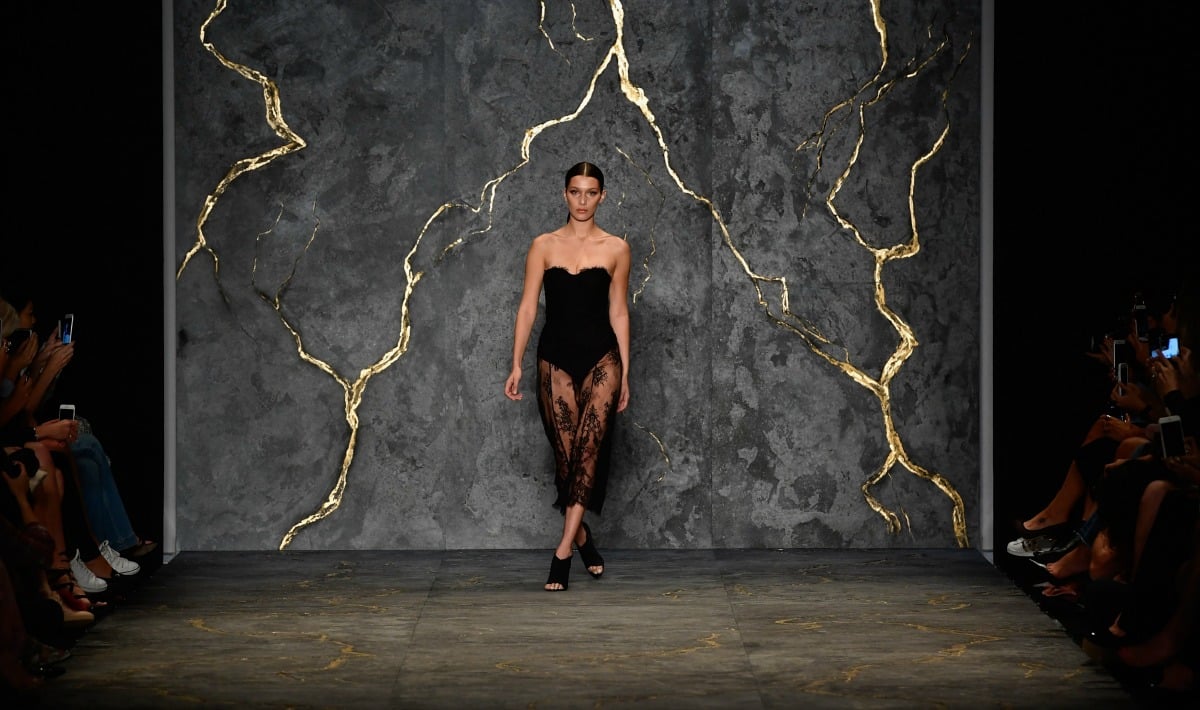 Hadid on the catwalk. Image: Getty
Then again, perhaps the move had more to do with the hordes of adoring fans and paparazzo who had taken up camp outside her hotel, as New York Magazine's The Cut reporter Veronique Hyland observed.
The Telegraph article also claimed Hadid's management team were unhappy with the size of her security cohort.
To her credit, Hadid seemed pretty determined to hold up her end of the deal for Misha Collection, telling the Telegraph she liked to support young designers.
Watch: All the action from the other big fashion event this week, the Cannes Film Festival. (Post continues after video.)
"I want to literally wear everything from this collection," she explained.
"I literally wore an evening dress today with tennis shoes and it still looked cool."
She was equally enthusiastic on Instagram, writing, "What a beautiful first show here! Can't wait to come back."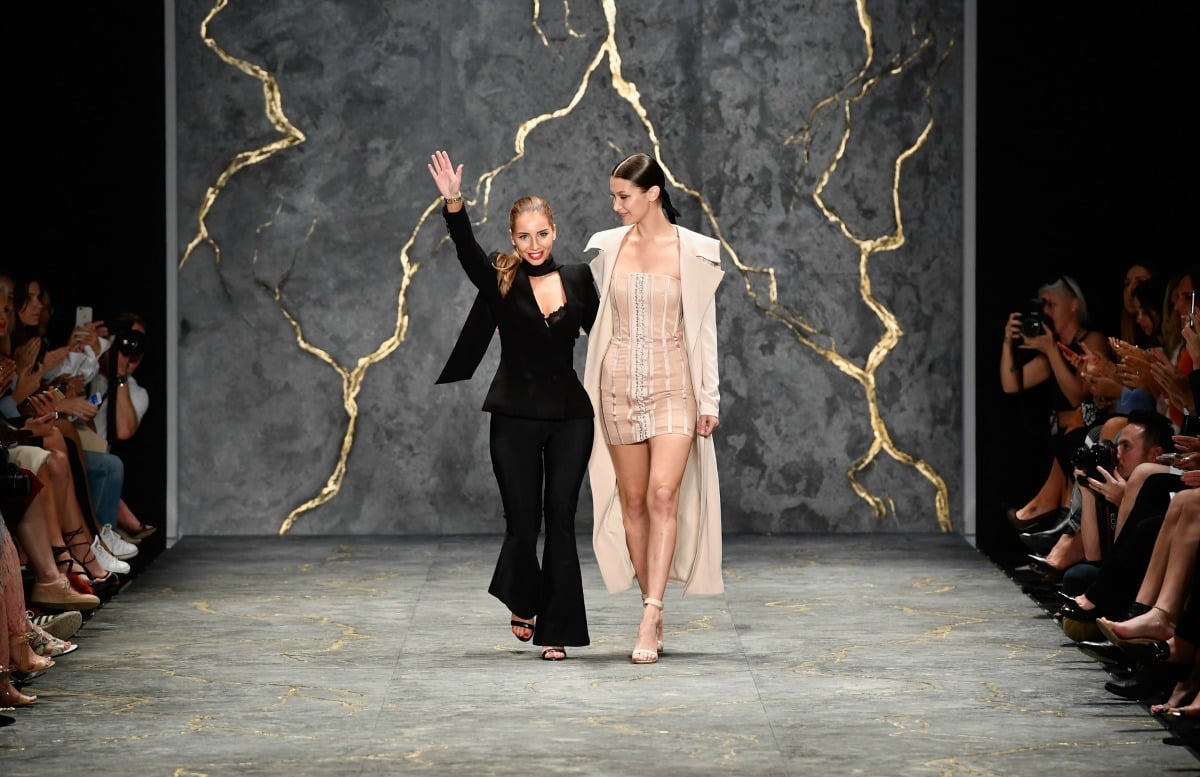 Hadid with Misha Collection's designer, Michelle Aznavorian. Image: Getty
And, as The Cut noted, everyone at Fashion Week was itching to get a look at her. "The girl next to me nearly decapitated me in her attempt to get the perfect Bella shot," Hyland wrote.
You can't put a price on that kind of buzz.
Featured image: Getty.
What the celebs are wearing at Fashion Week.