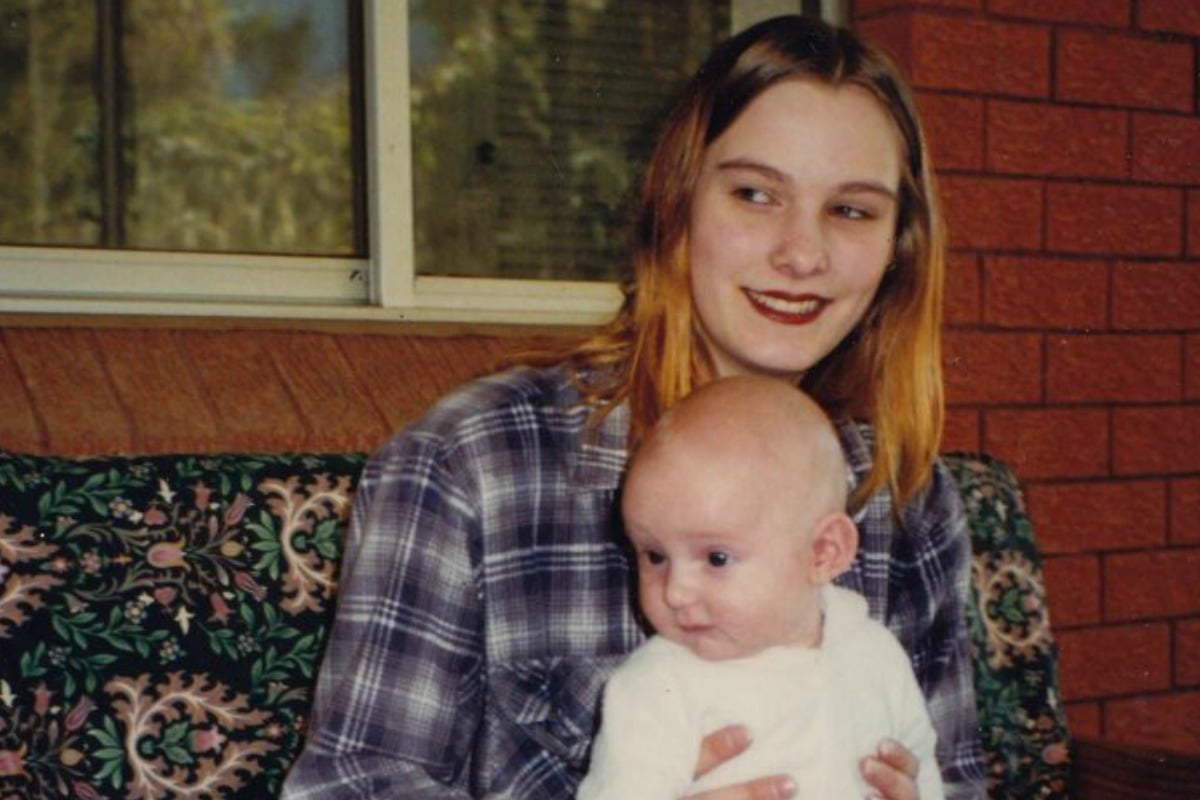 Belinda Peisley disappeared 20 years ago.
The 19-year-old was last seen leaving Katoomba Hospital on September 26, 1998. Despite several ground searches by local police and the homicide squad over the past two decades, her remains have never been found.
According to the ABC, the young mother inherited a large sum of money from a relative and purchased a home in the lead up to her disappearance. She had also become involved in the local drug community, was addicted to heroin, and had told friends she was fearing for her life.
As the Blue Mountains Gazette reports it took eight years for local police to report Belinda's death to the coroner. A 2012 coroner's inquiry found the young mum had died in or around the Katoomba area, but her cause of death was not determined.
The case was then referred to the Unsolved Homicide Unit for re-investigation.
In August this year, the ABC aired a documentary called Who Killed Belinda Peisley? which looked into the cold case.
Belinda's father Mark Wearne, who was part of the documentary, told the Blue Mountains Gazette he didn't think his daughter's case had been thoroughly investigated.
Wearne also believes there could be a connection between Belinda's disappearance and two other local cases. Leura woman Maureen McLaughlin disappeared in 1992 and her body was found near Lithgow later that year. And Kellie Carmichael, who was originally Geelong, disappeared in 2001. She was last seen at a Katoomba hostel.
"They were women of similar age and similar social situation and were all travelling in the same circles," Wearne said.
"The common thread is the drug scene in Katoomba.
"Was there a serial killer operating in the Blue Mountains at the time?"
Wearne raised one of Belinda's two sons, Cody, until he turned 16. He said Cody often asked about what happened to his mother and the young boy wanted to know whether he would ever see her again.
"How do you tell a six-year-old that, that there's a strong possibility that his mother's been murdered? I evaded the subject when he was very young."
On Monday December 3, 2018, two items of interest were found at the house Belinda was living in at the time of her disappearance.
Police found a pair of women's underwear and a dress buried about 30cm underground during day one of a new three-day forensic search at the property in Katoomba.
The articles of clothing match the size and style of those believed to have been worn by the teenager when she was last seen in 1998.
Authorities have not been able to confirm the clothes belonged to the mum-of-two.
"During the excavation, forensic investigators from Crime Scene Services Branch located female clothing, including undergarments, buried under the house," police said in a statement released on Tuesday.
The Homicide Squad's Detective Chief Inspector Grant Taylor is hopeful the find could lead to a break in the case.
"The undergarments are consistent with Belinda's clothing size," he said in a statement on Tuesday.
"We will await the results of the forensic analysis, which includes DNA testing, to determine whether new lines of inquiry can be explored.
"While we remain focused on the excavation under the house, we are renewing our appeal to the community for information that may assist our investigation."
Wearne told reporters he remains hopeful that his daughter will be found.
"I'm always hopeful. Where there's life, there's hope. Even if nothing eventuates from this situation, hopefully somebody will come forward with information to police that may result in a resolution."
Anyone with information is urged to contact Crime Stoppers: 1800 333 000.