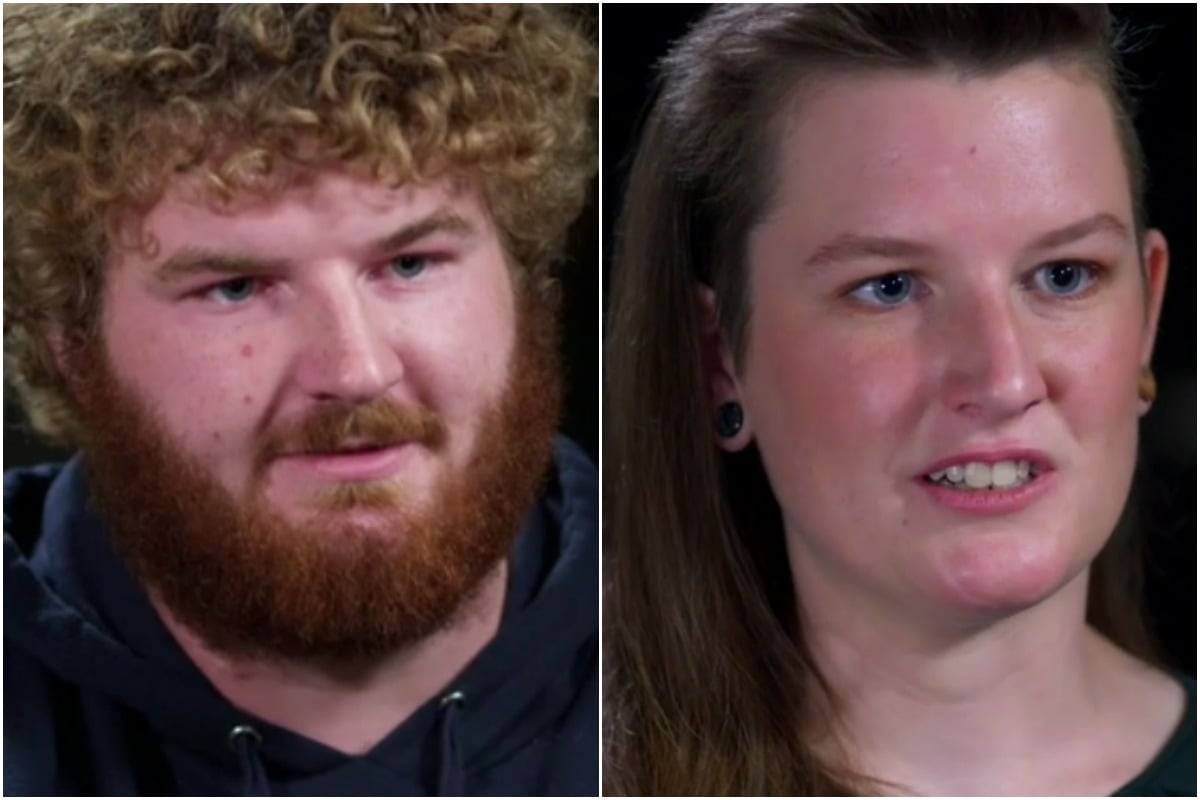 Shackled, naked and terrified.
Belgian backpacker, Davine, had no idea help was a mere 350 metres away, when she was kidnapped and held hostage in a filthy pig shed in South Australia.
Her attacker's wife, son, and his girlfriend were in a home on the property that was shielded by trees when Davine first arrived after being picked up by Gene Bristow in Adelaide with the promise of work on his hobby farm.
Bristow's farm was just outside Meningie, an hour and a half from Adelaide.
But the 54-year-old had driven her the long way there, confusing her and making her feel completely isolated in the Australian bush.
A snippet of the 60 Minutes interview with Davine, and her attacker's son David Bristow. Post continues after video.
When the man she thought was her new employer suddenly attacked, shackled and repeatedly raped her, she believed him when he told her she was now the property of a criminal gang that trafficked young women.
"I thought it would take a while for someone to notice I was gone. I thought I wasn't getting out of here. I thought – this is where I'm going to die," she told a 60 Minutes interview.
But Bristow underestimated his victim, when he left her alone in the filthy shed, Davine managed to find some little metal hooks which she used to unshackle herself.