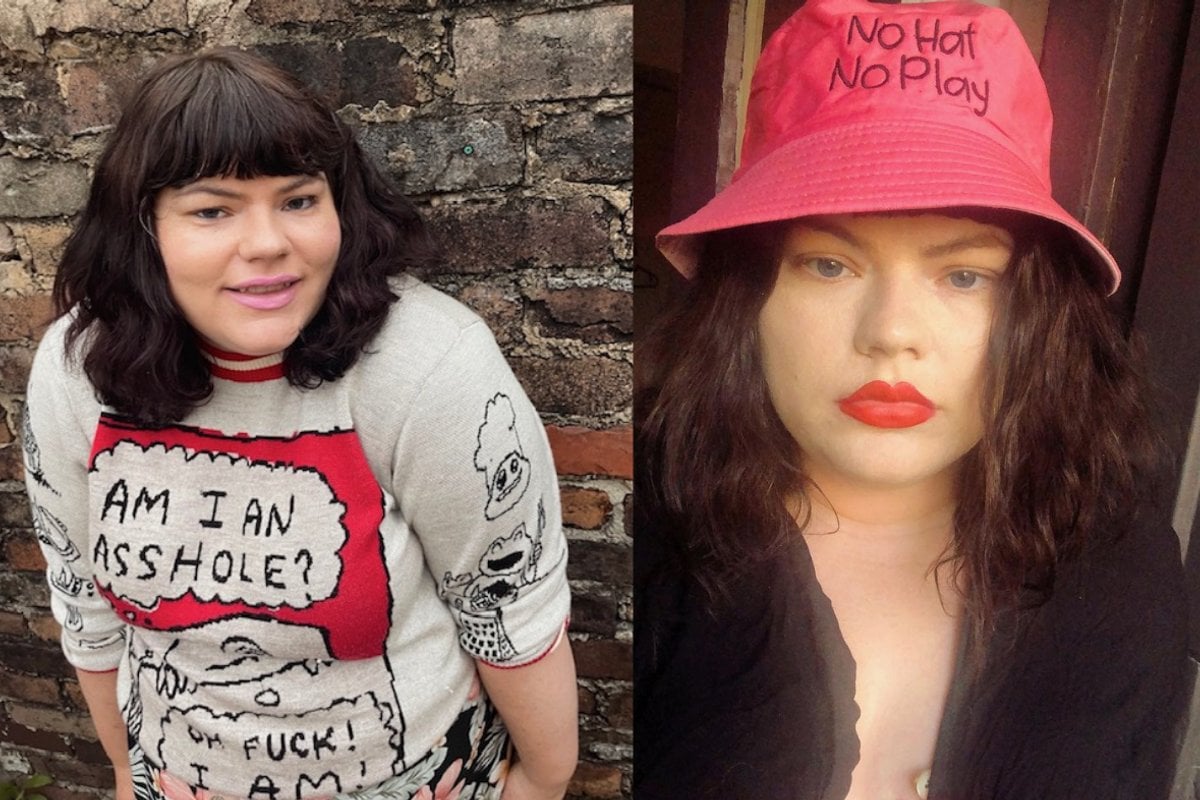 Being funny has always been my thing, my weapon. My way to connect with people, make new friends, survive social situations and put my best foot forward, I know I can win people over with humour.
However, it's never been something that has been valued in my dating life. In fact, it's been a hinderance, because men don't like dating funny women, or to rephrase - most men don't like dating funny women, especially if that woman is funnier than them.  
Growing up being funny was always a tool, I never quite fit in to my small coastal town but I could always make people laugh. When I got to the age of wanting boys to notice me, I figured humour was the way to their hearts. Except it wasn't - at least not in my experience - my jokes fell on deaf ears.
Watch Mamamia Confessions where women reveal the worst breakup excuse they've ever used. Post continues after video. 
Instead, they seemed to find girlfriends that allowed them to be the star!  
Then, when I got to the age of actually dating men, it really began to sink in that humour was going to get me nowhere. I found men were less interested in my jokes and more interested in me laughing at them. 
At best, my funniness was ignored and at worst, my funniness was annoying to them, like something I should do my best to conceal.
Why tell a joke of my own when I could laugh at theirs?  
Interestingly, whenever I share this reality with people, men or women, their first reaction is to deny this truth. To tell me I must be dating the wrong kind of men, or I have misunderstood how people have behaved or perhaps it's just an insecurity of my own?