You know Conchita Wurst from her fabulous victory at 2014's Eurovision Song Contest.
Here she shares the very personal letter to herself from a time when she was living as a man named Tom. 
In 2011, as one friend of mine moved to Hamburg, another needed a compere for her show.  As a result, Conchita Wurst was born – at least, that's how things might appear to have happened from the outside.
In reality, Conchita had existed inside me for some time, as shown by a letter I wrote her a year later.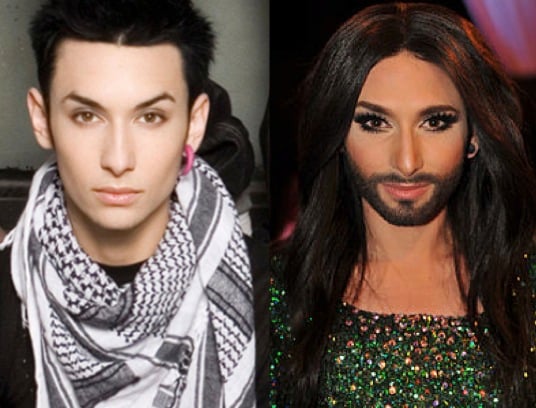 It's much healthier for us if we address what's inside us and wants to come out. In my case, it was Conchita and what Conchita stood for: tolerance and love, or everything that can make our world a better place.
Conchita: Everything you need to know about the bearded woman who took out Eurovision 2014.
You can watch Conchita's Eurovision winning performance below (Post continues after video):
Dear Conchy,
It's the late 1990s, and you don't really exist.
Little Tom is still hiding you away in his imagination. But you're already there, and the 10-year-old boy knows it. He'll find his own subtle way of giving expression to you by dressing up in women's clothes. Because it's so much fun. You are, to be honest, something of a forbidden fruit at this point in time. Not many of the people who know Tom are happy with his feminine side. But never fear, dear Ms Wurst: your time will come!