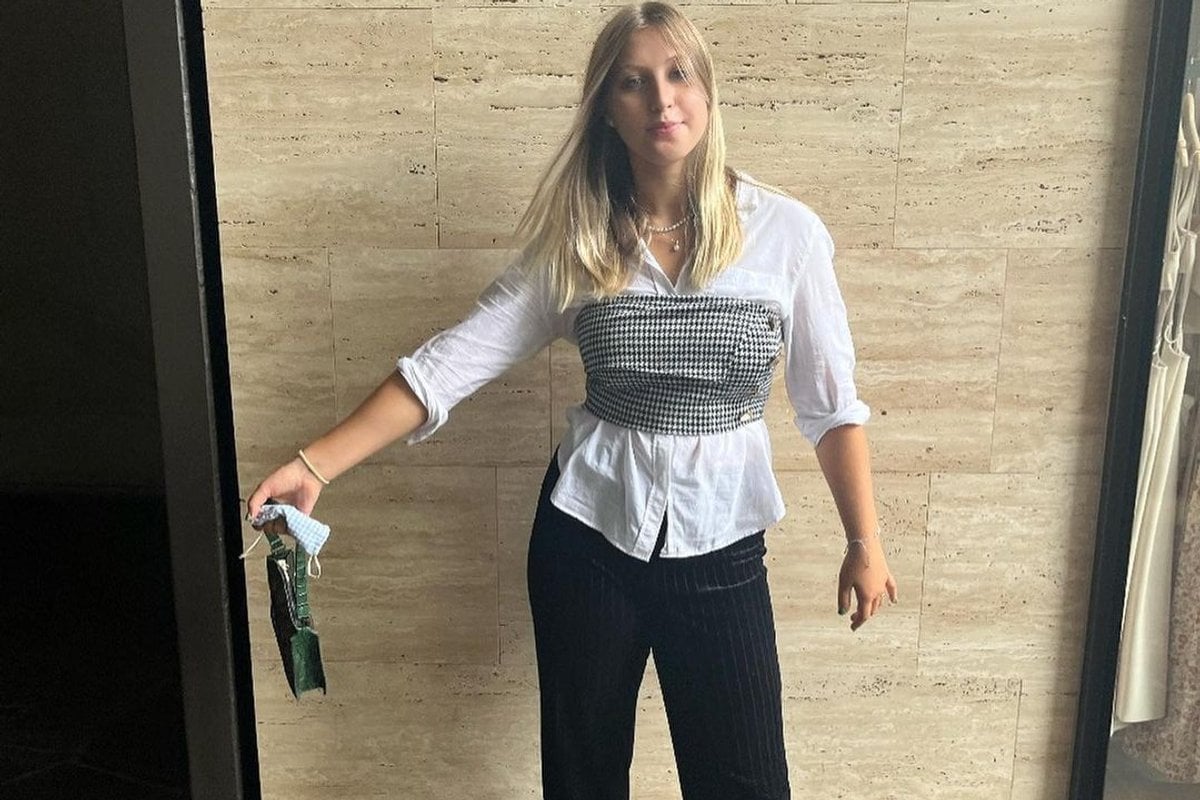 Dear parents,
Growing up in this day and age is hard.
We know you're trying your best... but there are some things that we're going through that you just don't get. They weren't around when you were younger. 
Watch: Parents of teenagers, translated. Post continues below.
We understand you like to relive your glory days and tell us about your youth. And I'm sure when you won your netball finals in high school and didn't get invited to the after party, it was tough. 
But did you have to go through the pain of having to see it painted everywhere you turned on social media when you were stuck at home crying?
Just graduating high school last year, I can tell you, growing up in a fast moving world surrounded by technology and in an erratic time of COVID, can feel unstable for a teenager.
Teenagers are growing up in a time where Vegemite sandwiches and a side of vaping is the new 'cool' school lunch. It's a time where you can stalk your high school ex-boyfriend or your former friend having a good time at a party on social media. Or a time when your friends are dieting and drinking green juices at 17 years old in an attempt to look like an Instagram model because duh... formal is coming up.
It is traumatising seeing all of your so called 'friends' at a party on Snapchat Maps, or seeing photos of the party on Instagram Stories. 
As a teenager, when you see these things, you start to analyse yourself, the person you are at school, and how you behave. You feel isolated and alone. 
This isn't the only scenario where a Gen Z teenager can feel excluded. In fact, there are many experiences that we are currently going through that teenagers two decades ago would've never understood. 
From figuring out your sexuality, to sexting, to online life, this is all unknown territory.
I understand my grandparents had to walk what sounded like 10 kilometres through the Sahara Desert to get to school. But would they be able to survive the technological, entirely unachievable Instagram world that teenagers live in today?