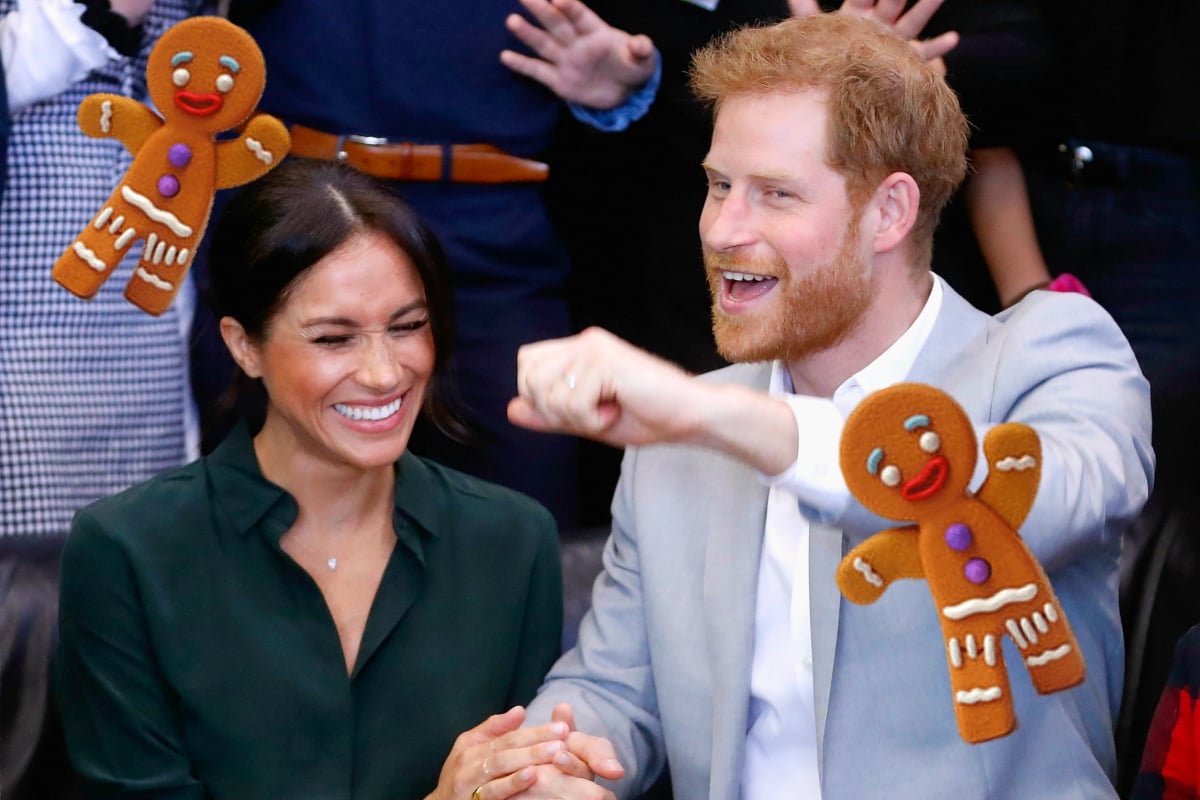 To catch up on all things royal family, make sure you check out our Royal Hub. We've got you completely covered.
Christmas in the royal family is busy.
Buckingham palace is hustling and bustling with a plethora of receptions and parties to celebrate the festive season.
And what's a party without snacks?
Since we weren't invited to any of the aforementioned parties, the royal pastry chefs of Buckingham palace have generously shared the royal gingerbread recipe online.
So we can act like royalty from the comfort of our living rooms. ¯\_(ツ)_/¯

Here is the outrageously simple recipe, according to Buckingham Palace.
What you need: 
200 Grams Self-Raising Flour
1 teaspoon of Ground Ginger
1 teaspoon of Mixed Spice
100 Grams Unsalted Butter
75 Grams of Dark Brown soft Sugar
25 Grams Granulated Sugar for dusting
45 Grams Milk
Icing to decorate
Method:
Sift together the flour and spices, add the diced butter and crumb together with your fingertips.
Add the milk to form a paste. Wrap in film and allow to rest for minimum 2 hours (best left over night)
Pre heat the oven to 180 degrees c
Roll out to approximately 3mm (but depends on the size of the cookie you wish to make), cut shapes out and lay on to greaseproof paper or silicon mat sprinkle with a little granulated sugar before baking at 180 degrees until set.
Allow to cool fully on a cooling rack before icing with your choice of design.
Some tips for the best results:
Let the dough rest. Making the mixture the night before will help.
Put the shapes in the freezer once you've cut them from the dough. This will ensure they keep their shape nicely.
If you feel compelled to do so, you can also cut tiny holes in the gingerbread so that when they're cooled and iced, you can loop ribbon through and hang them on the tree.
So make your cookies, brew a pot of tea and indulge yourself to a Christmas treat fit for a King.
Literally.
Want more Mamamia stories? Sign up to our newsletters and get our best stories straight into your inbox.