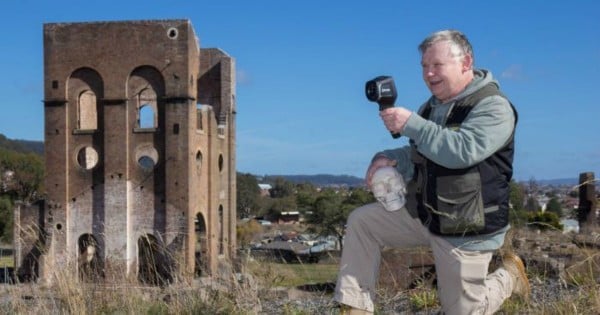 When there is a bump in the night or the glimpse of something unusual, most people dismiss it with rational reasons.
But for paranormal investigators, such as Stephen Barnes, of Lithgow in central west new South Wales, there is always the possibility it could be something more.
Armed with a gaggle of gadgets and a life-long belief in the supernatural, Mr Barnes is among those who are passionate about explaining the seemingly unexplainable.
Work of paranormal investigator explained
Mr Barnes said a paranormal investigator was contacted when people had something in their house that they could not explain.
"It might be the sound of a door closing, a bad smell, a dripping tap or the sound of a baby crying," Mr Barnes said.
"It might be the feeling that you're being watched or something [is] disappearing."
Mr Barnes said sometimes people called the police or even a church minister to help explain it, but a paranormal investigator could also help.
"We try to give a rational explanation to the family involved and offer them some sort of comfort," he said.
"We're not always looking for the abnormal or the unusual, although we do love it when those things happen."
He said in the majority of cases there was a rational explanation, such as a problem with the septic system or sewerage lines, but paranormal investigators always sought out the supernatural possibilities.
Trying to find rational reason first
Mr Barnes has done training through Western Sydney Paranormal Research to hone his investigating techniques.