I am not pregnant. I just like cookies, and bagels, and butter chicken.
This is my "before" picture. This is the picture that captures the woman I am today. A mother of three. A wife to a husband who adores me and calls me sexy. A writer. A friend. A daughter.
This is me.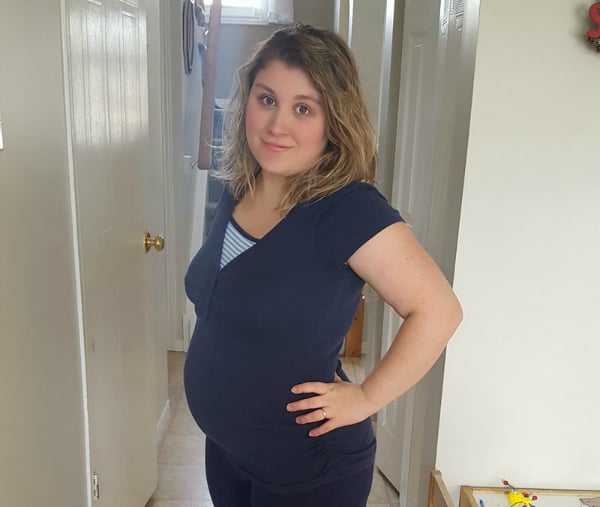 I asked my husband to take a "before" picture. The photo of me before I start my weight loss journey. Before I start to make wiser decisions about what I eat and how I move my body.
"Don't smile you're supposed to look miserable," my husband joked. But am I? Am I miserable? Do I hate myself and my body?
Sometimes.
But that's not what I want to remember about this moment. It's not what I want to remember about the "before".
Yes, a change is a needed. I want to lose weight. I want to feel healthier, stronger, and fitter.
But I also want to remember Before. I want to remember my round belly that appears to be carrying a baby, but is just evidence that I carried three very large babies in my tiny 150cm body.
Nearly 12kg the combined birth weight of my three daughters, were contained inside of me.
LISTEN: Taryn Brumfitt, Founder of the Body Image Movement, speaks to Mia Freedman about the 'perfect' body. Post continues after.