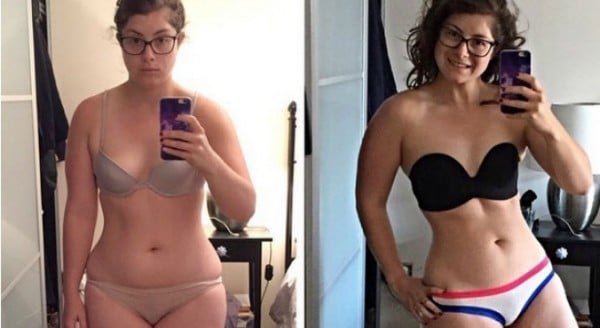 Image: Sophie Kay/Fitology
It's a rare feat these days to scroll through Facebook without seeing a before-and-after weight loss photo beaming back at you.
You know the ones — on the left, there's a young man or woman standing in their bathroom in swimmers, staring solemnly down the lens; on the right, that same person is 5kg lighter and striking a confident pose.
RELATED: A piece of string can tell you if your weight is putting your health in danger.
It's hard not to buy into the hype these photos create; they make weight loss look achievable and even easy. However, it's becoming increasingly clear many of these before-and-after photos are a straight-up lie.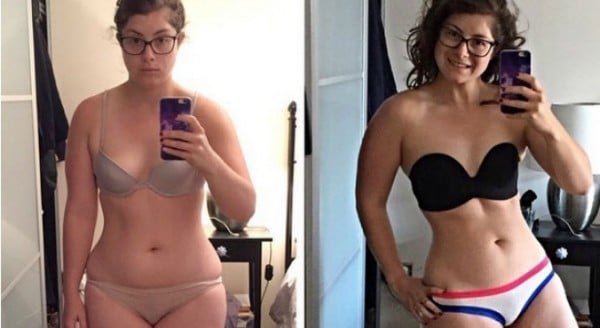 For instance, look at the two photos above and take a guess at how much time had elapsed between them. Three weeks? Two months? A year?
In fact, these photos were taken just three minutes apart.
RELATED: "Why deciding to stop weighing myself was the best thing I've done."
"All I did in the 3 minutes between the two photos was to turn off the overhead light, put on underwear that fit better, twist my body slightly to the side to show off my best angle, flex and, of course, add a filter," explains personal trainer Sophie Kay, the woman pictured, on her website Fitology.