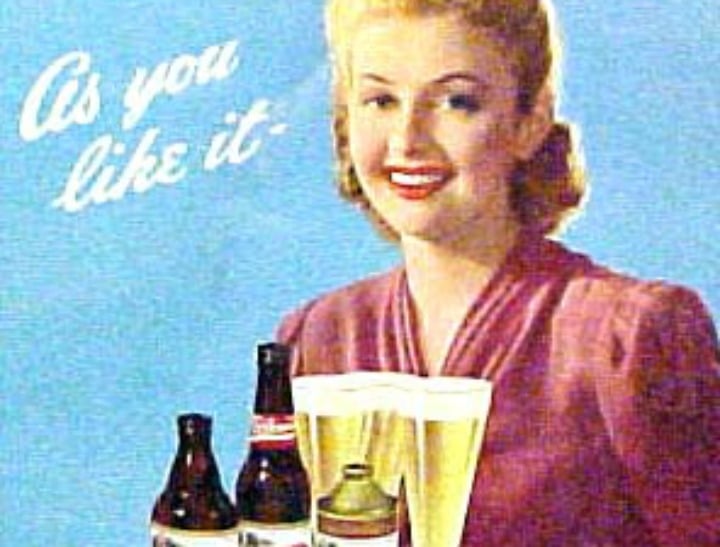 Beer is better than women. A newspaper said so.
Women of Victoria's western region were surprised to open their local newspapers this week and find a story titled "25 reasons why beer is better than women" in the TV Guide lift-out.
Many of the enlightened comparisons related to crass sex things, like:
"Beer is always wet."
"If you pour a beer right you'll always get good head."
"You can enjoy a beer all month long." (Because periods, geddit?)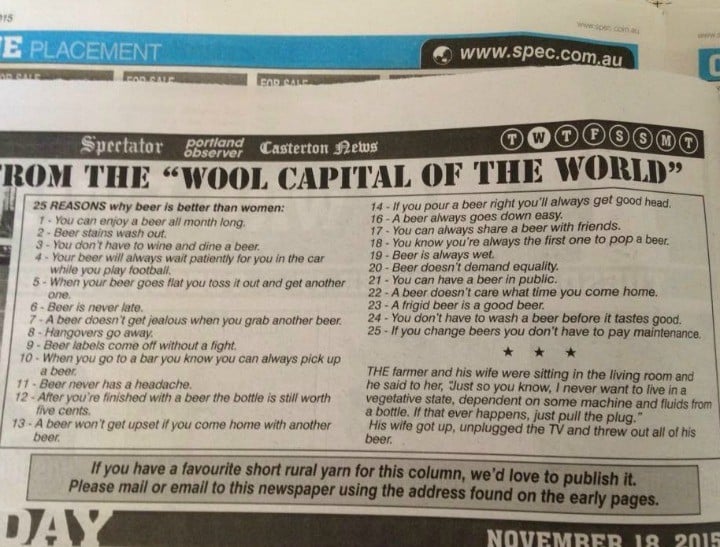 And a couple borrowed from the 'women as valueless inferiors' line of thinking, including:
"Beer doesn't demand equality."
"After you're finished with a beer the bottle is still worth five cents."
Some of the local women (and some men) were pretty pissed off to discover the results of the appraisal.