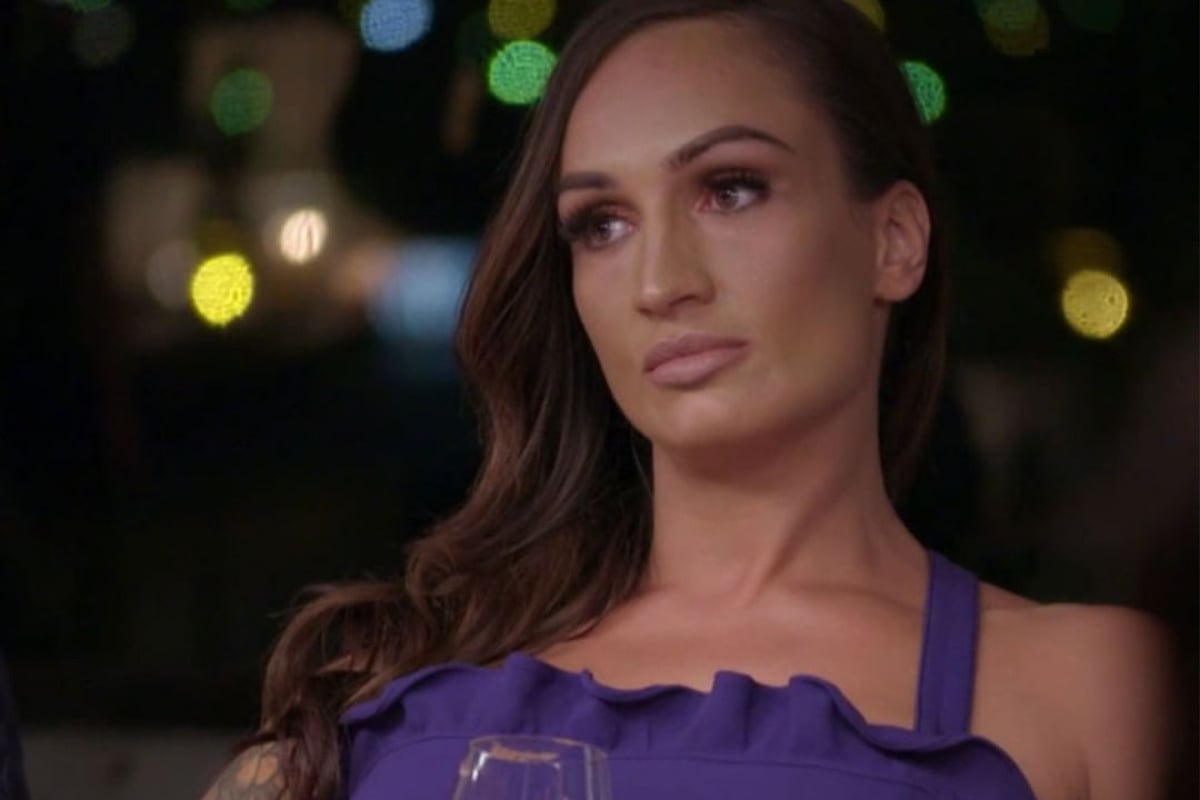 I believe there's a woman on primetime TV right now who has brushed her teeth with poo.
Yes. A stranger she married scrubbed a toilet-bowl with her toothbrush and didn't tell her about it. Now, who else knew about it and for how long and how many germ-borne diseases she may have contracted and whether or not she has sh*t-breath is fodder for public humiliation on a show watched by 1.3 million people every night.
WATCH: Mamamia's Clare Stephens reviews non family friendly fashion. Post continues below.

Meanwhile, on the Daily Mail, a very famous Australian woman who has built a fitness empire worth $50m has been being publicly stoned for weeks. She failed a breathaliser with her child in the car. Almost as soon as she'd stopped blowing into the machine on a Sydney street, it was "revealed" that she is going through a painful split with her husband, the father of her child.
Last week, the world was wringing its hands over the devastating death by suicide of a well-loved, smart and talented TV presenter at the top of her game.
Every day, the gloriously shiny platform of Instagram is crammed with high-profile women being told they are too thin, too fat, too young, too old. Irresponsible. Uptight. A bad mother, a selfish bitch, a money-grabbing such-and-such.
Twitter is a place where one day you are being rewarded for erudite wit and pithy opinions with book-deal worthy follower numbers, but the next you're getting linguistically kicked to death by an angry mob.
And over in Britain, a Prince is trying to hand back his crown.
Is it time to admit that maybe, just maybe, being "famous" is not a good thing to be in 2020?
Apparently not. Because the poo-toothbrush show (I think we all know it's called Married At First Sight) which is routinely the target of headlines about subjective editing, bullying, mental breakdowns and gag orders, has never had more people applying to get on it. Fourteen-thousand Australians applied to be one of the 20 people on that show this year. That was 40 per cent up on the previous year, which was 40 per cent up on the one before.
Famously, western kids want to be YouTubers when they grow up. Three times more of them want to be a vlogger than something as pedestrian as an astronaut.
A quarter of all Millennials would quit their jobs for fame, and a third would rather be famous than pursue a previously high-status profession like lawyer or a doctor.
None of this is surprising. In a gig-economy world, being "famous" is a genuine job – that's what influencers are. And the best way to do it, to super-charge your following to a spend-worthy level, is to go on reality TV.
Fame used to be a side-effect of something else – being an actor, singer, or marrying a royal, say – and now it's a profession in itself. No judgement on that, it's just an evolution of the advertising industry, but let's not pretend it's a dream job, when the stakes are so very high.