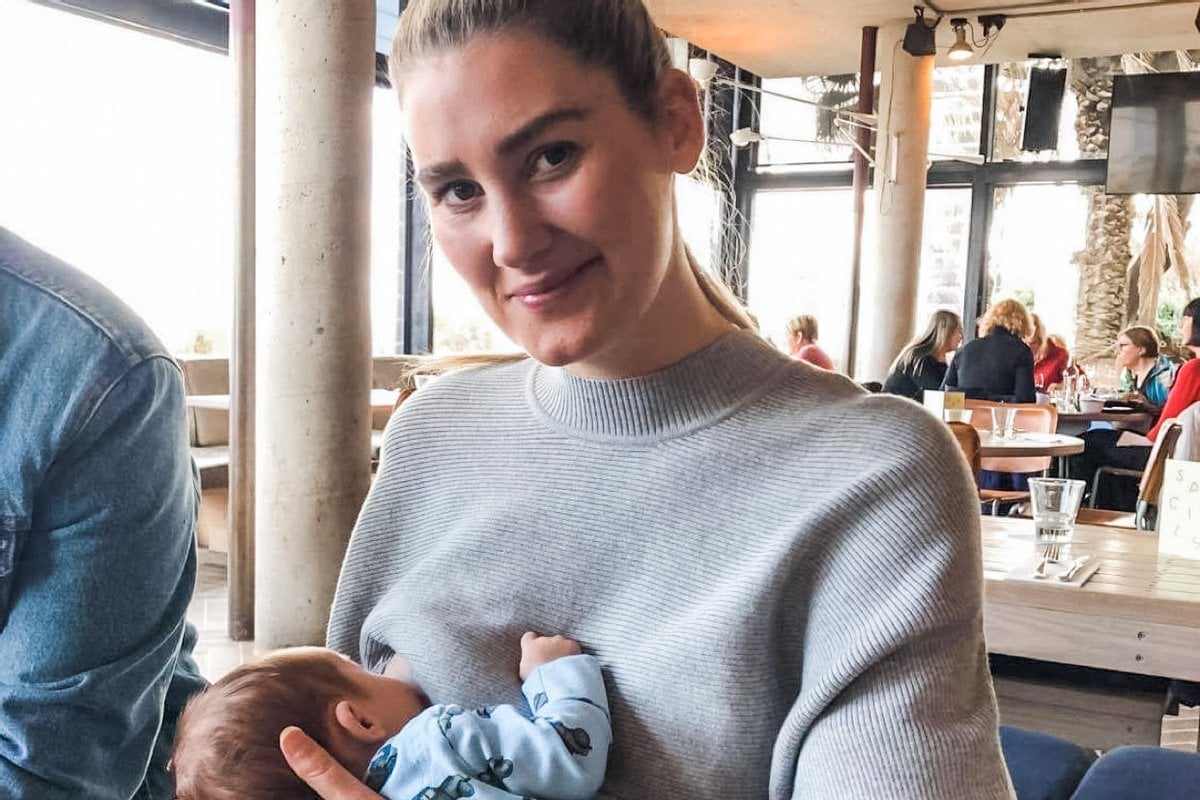 "Congratulations! Is this your first?"
I was finalising the details with my anaesthetist's office for my upcoming c-section and the woman on the other end of the phone was uncharacteristically chatty.
"Yes!" I said. "I'm quite nervous."
 Watch: Your questions about childbirth, answered. Post continues below. 
I had extra reason to be. In early pregnancy, I was diagnosed with a rare autoimmune disease. 
At the time, adding insult to chronic illness were Melbourne's lockdown restrictions, ever-changing birth partner rules and, just to squeeze out any carb-filled joy I had planned for my last trimester, a diagnosis of gestational diabetes.
I was gearing up for the birth of my first baby and absolutely none of it was looking like what I had pictured.
"Well, it's the hardest thing you'll ever do." The voice on the other end of the line snapped me back into focus.
"I'm sorry?" I asked.
"It's wonderful, don't get me wrong, but God it's hard. I've got three boys and having my time over, I'm not sure I'd do it again."
This was the other thing. I kept finding myself on the receiving end of the most jarring admonitions from parents. It was as if the knowledge of how difficult my pregnancy had been was opening people's unresolved traumas, making way for all their worst experiences to come pouring out onto me at once.
It was baffling. It was stressful. It wasn't helping.
I was weeks away from meeting my baby and I couldn't have been less enthused about the whole thing. It was definitely too late to back out, but from what I was hearing, this parenting thing sounded like a waking nightmare.