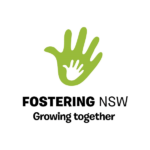 Hatice sort of fell into foster caring. She was a single mum, raising two children on her own. For many people, the idea of welcoming more children into the family wouldn't even have been a consideration. But Hatice, who lives in Western Sydney, was visiting a friend who was a foster carer, and it got her thinking about trying it out for herself.
"He was a 14-year-old boy, and I said I'd like to do that too because I'm raising my kids by myself and I'd like to help another kid," the 46-year-old mum said.
"I talked to two friends doing foster care and then I called an agency, and I did the courses, and after I finished everything I sat down with my kids and explained to them what we could do for other kids to help them."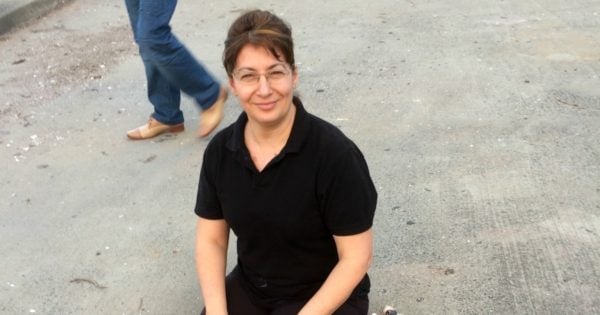 "Hatice sort of fell into foster caring." Image: supplied.
The family then went on an overseas trip and spent some time together, where they decided to give fostering a go. At first, it wasn't a big success.
Her biological children, a boy, 9, and a girl, 13, had some problems adjusting to the first foster child the family took in.
"Our first foster child was a big learning experience for us. She looked like a very quiet girl but after a few weeks we realised that it was not the case," she said.
"My daughter, she's a very sensitive girl and she's a very good girl at school but this was a big change in our home," Hatice says.
"Our first foster child did affect my daughter a lot and she said 'I can't handle this girl anymore', and we sat down a couple of times to talk."
Ultimately, their first foster child decided to move on to another family. She still sees Hatice and they are friendly, but they were unable to work through their difficulties. Despite the early complications, Hatice wasn't prepared to give up on the idea of fostering, and the family tried again.
"My daughter, she's a very sensitive girl and she's a very good girl at school but this was a big change in our home." Image: Pexels.
This time Hatice had siblings placed with her, a boy, 10, and a girl, 8, who got on well with Hatice's own children.
"Luckily I got two more settled foster kids, siblings, everything's going well and it's wonderful and my daughter and son have become good friends with them."
Hatice says the whole family has learned a lot from being foster carers.
"These siblings have helped me change a lot of things in our lives, especially with my daughter. It has changed a lot of things for her. She's very sensitive, and this connection between them is very, very good."
She says having another boy in the house has also had a really positive impact on her son. "My son was like a king in our home, and now he has a very good connection with his foster brother and he's really learned to share."
But of course, the benefits are not all one way. Hatice says since her foster children have come to live with her, they've made some big changes in their own lives.
"There are many benefits for them as well. When they came to live with us the boy was very angry and it took me about two months to settle him. He was angry and hitting his sister and not talking at times. I would always sit down and talk with them three or four times a week, just to explain the situation".
"When they came to live with us the boy was very angry and it took me about two months to settle him." Image: Pexels.
"After two months I said to my foster son, 'You have changed a lot' and he said, 'Yes I can see that',"she says.
Her foster son now calls Hatice Mum.
"He said, 'I didn't want to come here, because I thought it would be a horrible place but when I saw you were helping us, and protecting us, and we still see our dad, it changed,'" Hatice says.
"It's just getting better and better.  There has been no more fighting for the last four months and communication between us all is perfect."
The children have become such a key part of Hatice's family that when they were offered the opportunity to live with relatives in Queensland, they turned it down.
"Hopefully they will stay with me until they are 18," Hatice said. She clearly relishes her extended family, and speaks with real love and respect about her foster children.
It's such a rewarding feeling. Image: iStock
Hatice has a Turkish background and the children she is caring for have a Greek-Filipino heritage. When I ask her if this ever poses any challenges, she is quick to dismiss the idea.
"No they, in their family, in their home before they came to live with us, did some things differently to us, but I know a bit about their culture and it's not an issue," she says.
"I didn't know much about how they were living before but I know they haven't got a strong religious background."
And Hatice says the key to making it work is to always keep talking.
"We sit down all the time and talk. They are going very well, they are happy. I can say it," Hatice says with satisfaction in her voice.
"Time to time my case officer from Creating Links comes to talk to them and says they've changed in a positive way. And they have. They really have."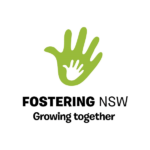 With nearly 20,000 children and young people in NSW unable to live at home we always need more carers.
Foster carers are a diverse group, ranging from traditional families to single people, empty nesters, caring professionals and same sex couples.
For more information please visit: www.fosteringnsw.com.au or call 1800 236 783.