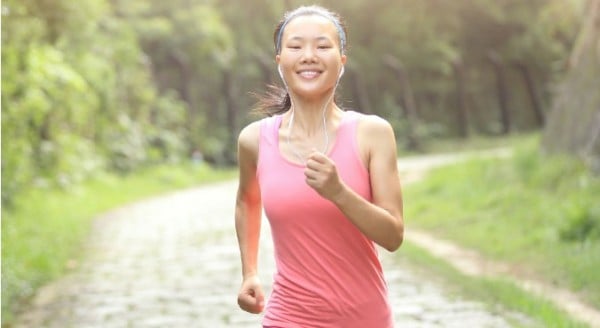 It's official – you can teach yourself to love exercise.
Experts say it's all about forming the right habits and training your brain to work in a particular way. Spoiler alert: there are no shortcuts or life hacks to becoming an exercise person. But we reckon some of these ideas will set you on the right path.
1. Get by with a little help from your friends
You're 10 times more likely to show up at the gym if you've arranged to meet someone there, or complete a full lap of your running circuit if you've got a friend sweating it out beside you. In other words, if your workout session contains a social element, then it's automatically less of a chore. Try to find a friend who has similar fitness or weight loss goals to you and plan a month's worth of weekly workouts. Hold yourselves accountable by adopting the swear-jar principle: whoever cancels or reschedules a session has to buy the other person a drink.
2. Move to the music
RELATED:The 10 most popular songs Australians are working out to
Music provides the good kind of distraction when it comes to working out. Research has consistently shown that listening to music distracts athletes from their 'bodily awareness' (i.e; pain) and puts them 'in the zone'. Songs between 120 and 140 beats per minute (bpm) have the maximum effect on moderate exercisers and music with 'high-groove' qualities causes the brain to get excited and induce movement in the listener. Create playlists especially for workouts and be sure to include songs that you associate with a particular time, person or place as they have added motivational power.
3. Get back to your roots