1. Bec Judd's dinner table is making us feel jealous and sympathetic all at once.

So Bec Judd has four very cute kids. Two of whom are one-year-old twins Tom and Darcy.
But we all know cute kids aren't cute all of the time. One of those times is… dinner time.
The TV presenter and model demonstrated this point by uploading what dinner time looks like at her and husband Chris Judd's impeccably styled dining table.
Cue smooshed-up, flying food and two very cheeky grins.
"Dinner. Same story, every night. It goes like this: throw contents of bowl on floor, refuse to open mouth for spoon, eff around laughing and teasing each other, attempt to biff one another and/or rip off ears or hair. Repeat," the 35-year-old captioned the video.
While 27 per cent of us wants to maybe come over and babysit because these kids are so darn adorable, the remaining 73 per cent feels truly, truly sorry for what the Judds presumably go through trying to feed said adorable kids every night.
Every. Single. Night.
2. Queen of Vogue Anna Wintour is 'planning her exit' after 30 years at the publication's helm.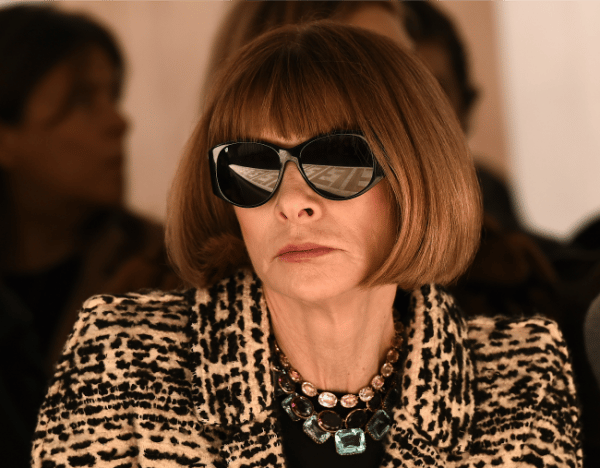 She's been at the helm of the most fashionable media company in the world for three decades, but rumour has it Anna Wintour may well be on her way out.
A number of sources have told Page Six today that Wintour will leave her role at publishing house Condé Nast sometime this year after the July wedding of her daughter, Bee Shaffer.
A Condé Nast spokesman told Page Six: "We emphatically deny these rumours."
But, well, you know what they say. Where there's smoke...
3. Literally just a photo of Sam Wood and Snezana Markoski's baby dressed as a bunny, because LOOK.
Oh GOODNESS.
We knew that when The Bachelor 2015's Sam Wood and Snezana Markoski decided to have a baby, the baby would be cute. But this? This is something else:

What a fine little bébé.
That is all.
4. Celine Dion's 50th birthday video is a slice of pure joy.

On the 30th of March, legendary singer and all-round icon Celine Dion turned 50. And to mark the truly momentous occasion, her people released a birthday tribute video that will make your heart go on. And on.
"From the very first song written with her Mom and brother, we take a look back at some of the precious moments in Celine's personal and professional life," her team captioned the video.
The throwback video features more moments from Celine's childhood in Quebec, Canada, than we deserve, including baby Celine, her first performances as a child prodigy and lovely moments with her children and late husband René Angélil.
Please, enjoy.
5. Prince Harry and Meghan Markle's wedding is set to go down as one of the most expensive in history.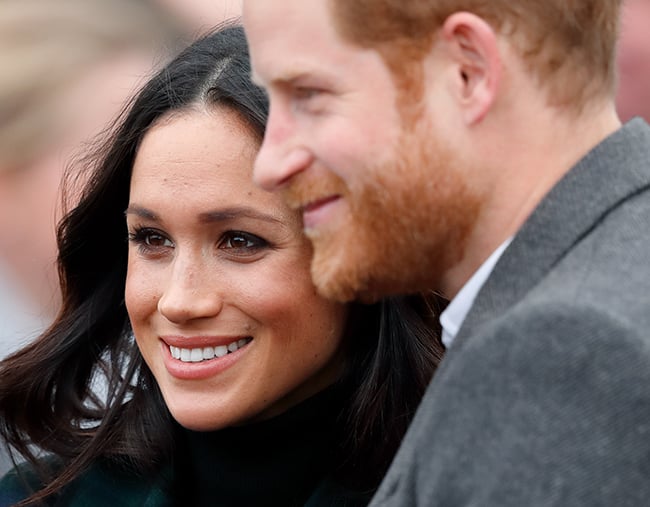 Anyone who has ever planned a wedding knows it will practically cost you an organ and maybe even your first-born child to cover your big day.
But as expensive as the average person's weddings is, Prince Harry and Meghan Markle's wedding will cost more. Waaaaaay more.
According to British bridal website, Bridebook, Harry and Meghan's May 19 wedding is expected to cost around $58.3 million.
...
...
We'll give you a moment to let that soak in.
So what does $58.3 million buy you? You'll find all the details in our full story on exactly how much the royal wedding will reportedly cost here.
P.S. Meghan Markle had to go to 'kidnapping training' and we need to talk about it below.