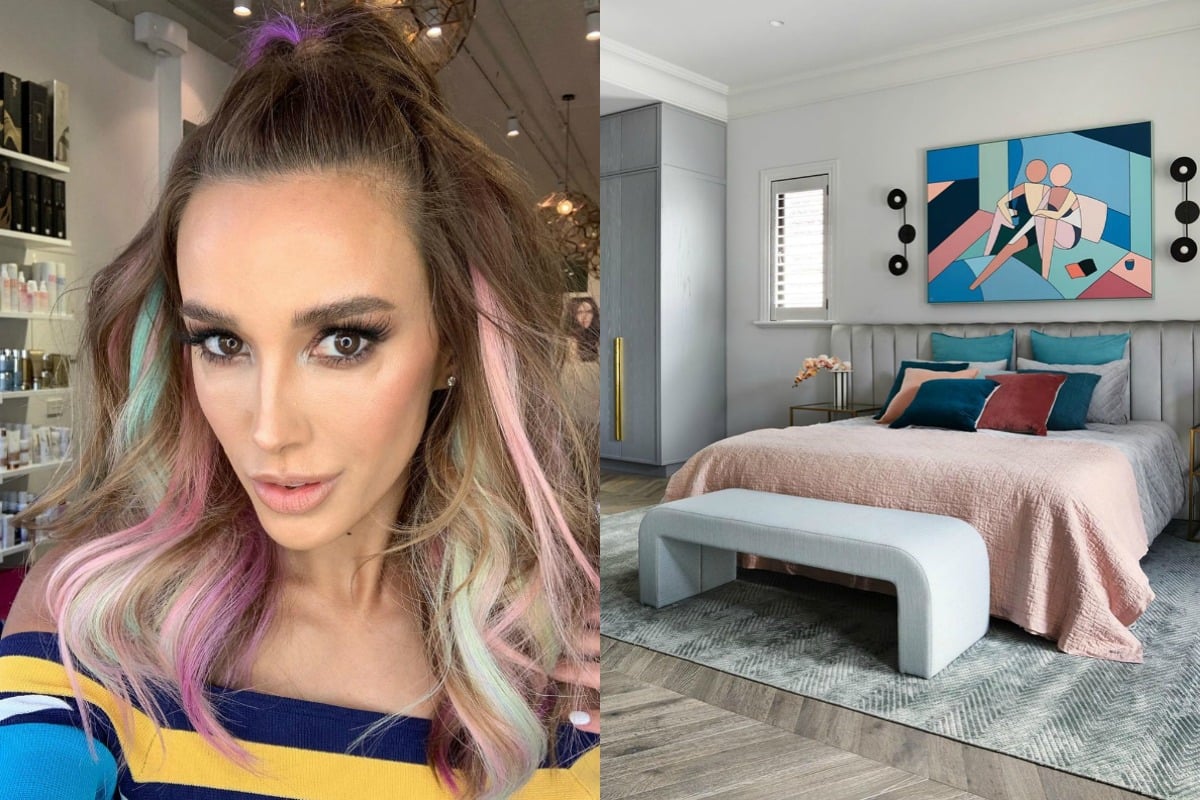 1. Just all the glorious photos of Bec Judd's house in one place.
Over the weekend, Bed Judd held an outrageous Coachella-themed housewarming party to celebrate her newly renovated $7 million home.
Judd and her husband Chris turned their Brighton, Melbourne home into a colourful festival-like playground. And it was a lot.
But amongst all the glitter and famous faces, you may have missed what her actual house looks like.
So we've rounded up all the glorious photos for you in on place.
Behold.
The master bedroom of our dreams, complete with a marble and gold ensuite.