The challenges of being a parent to a daughter have begun for Bec Judd after her three-year-old girl Billie recently began complaining about her looks.
"Billie all of a sudden has started caring about her appearance so much. It's actually scary, and I don't know where it's come from," the mum-of-four told her 3pm Pick-Up radio co-host, Monty Dimond, earlier this week.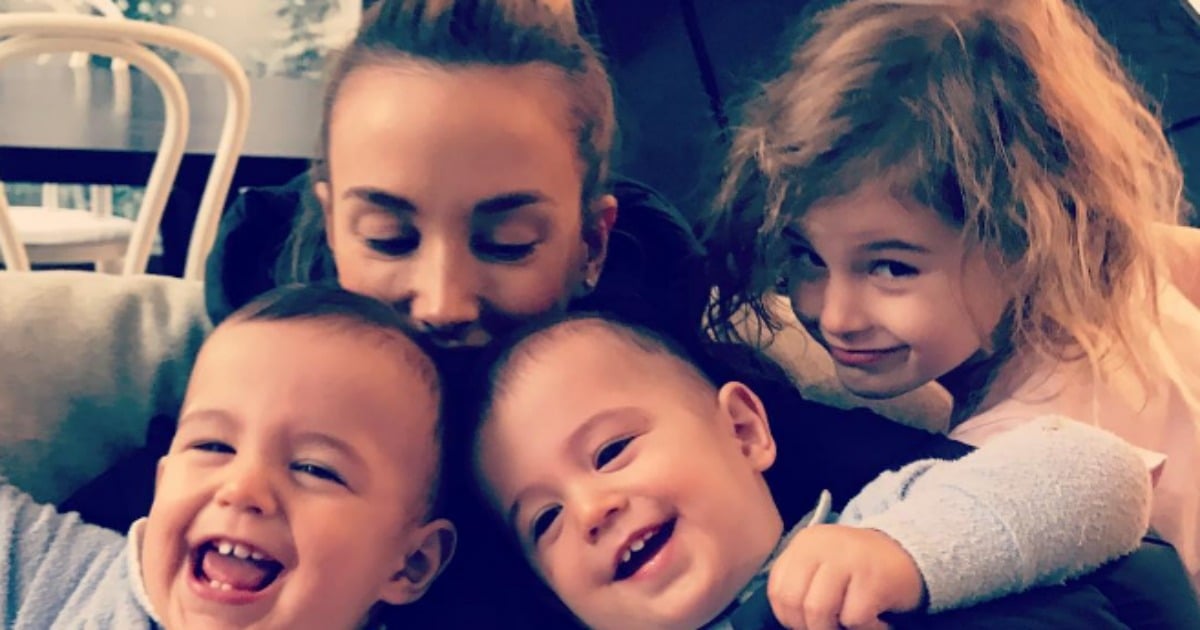 "She's got this brush, and she stands in front of the mirror and brushes and brushes her hair," the 34-year-old said.
"She's got this curly hair. She brushes it and it springs back up. And she screams at the mirror, she's like, 'arrrrgh!' She's just furious."
Judd said her only daughter complained to her, "Mummy, I don't like my hair. I want straight hair like you."
Listen: Rebecca Judd talks all things parenting with Monique Bowley on Hello Bump. Post continues... 
Judd then said that she explained to Billie, "when I go to work I tong my hair so I've got curly hair like you," but apparently the explanation didn't cut it, particularly when they were on a family holiday recently.