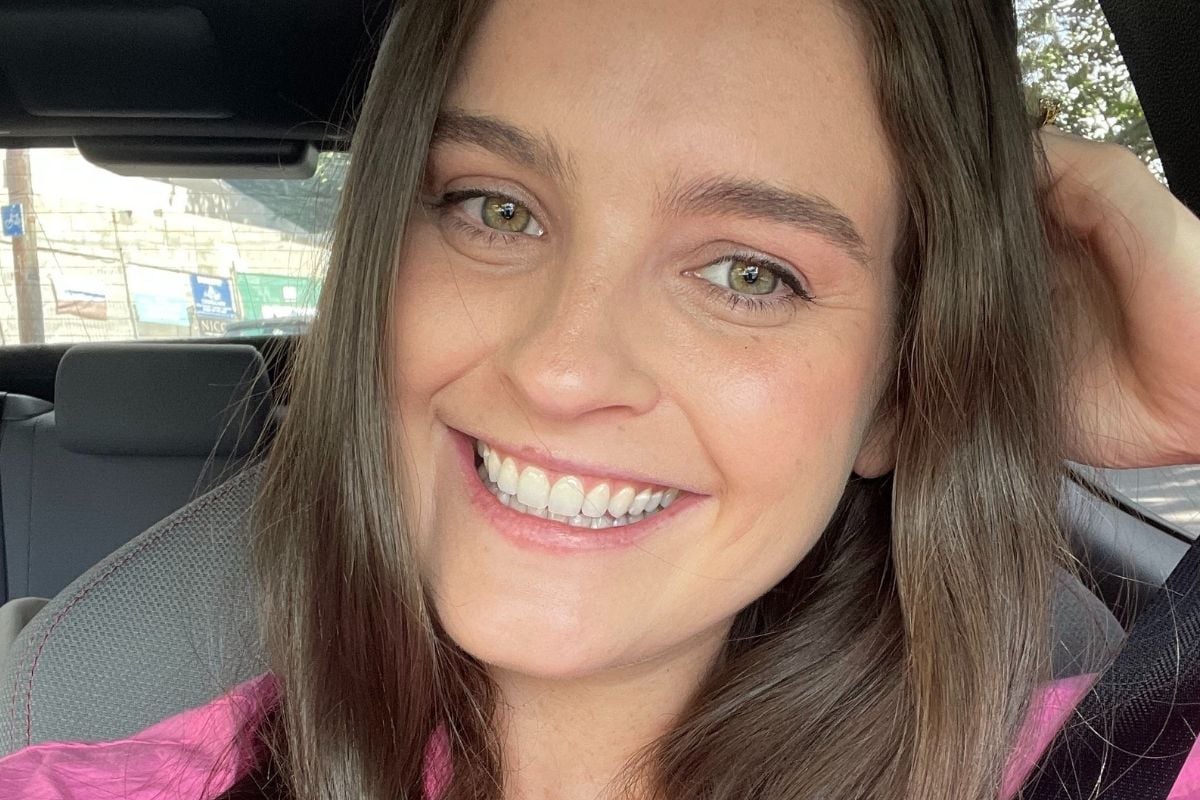 As a beauty writer, I get to annoy some of the top experts in the beauty industry. Particularly dermatologists and skin experts.
I ask them questions about the best way to do things, what ingredients I should and shouldn't use, the brands that are actually worth using, how to not f**k up my skin, etc.
Watch: One thing I'll definitely tell my younger self? Using lube as primer isn't... great. Post continues below.
And over the years, I've discovered there are many, many things I could be doing differently to keep my skin healthy, happy and not pissed off.
So, you know what I thought I'd do? I thought I'd share some of the stuff I wish I'd known earlier. The skincare advice I'd give to my younger self.
1. Stop destroying your face with St Ives Apricot Scrub.
But it feels so good and clean! So soft! Is cheap!
No, baby Erin. Stop. Pls.
If you're anything like me, you used to tear your face apart DAILY with those tiny abrasive walnut shells in your St Ives Apricot Scrub. 
It was almost like a rite of passage to have one of these bad boys lurking around your bathroom when you were a teen. But sweet mercy, they weren't a good time for your poor face.
Enter: Inflammation, redness, sensitivity - gang's all here!
While we're all about the quest for soft, smooth, glowy skin, there are better ways to go about it (aka supporting your skin's precious barrier with nourishing moisturisers!).
2. You don't need to use Proactiv. 
Did I need to strip my face apart and wig it the hell out with benzoyl peroxide just because I had a few breakouts on my forehead? I'm going to say... no.
But I did! Goodness I did. My older brother used to use Proactiv, so when I was around 15/16 I started using it too. I didn't need to use it. At all. 
It made my face feel tight, irritated and red. And I... kept using it. For years.