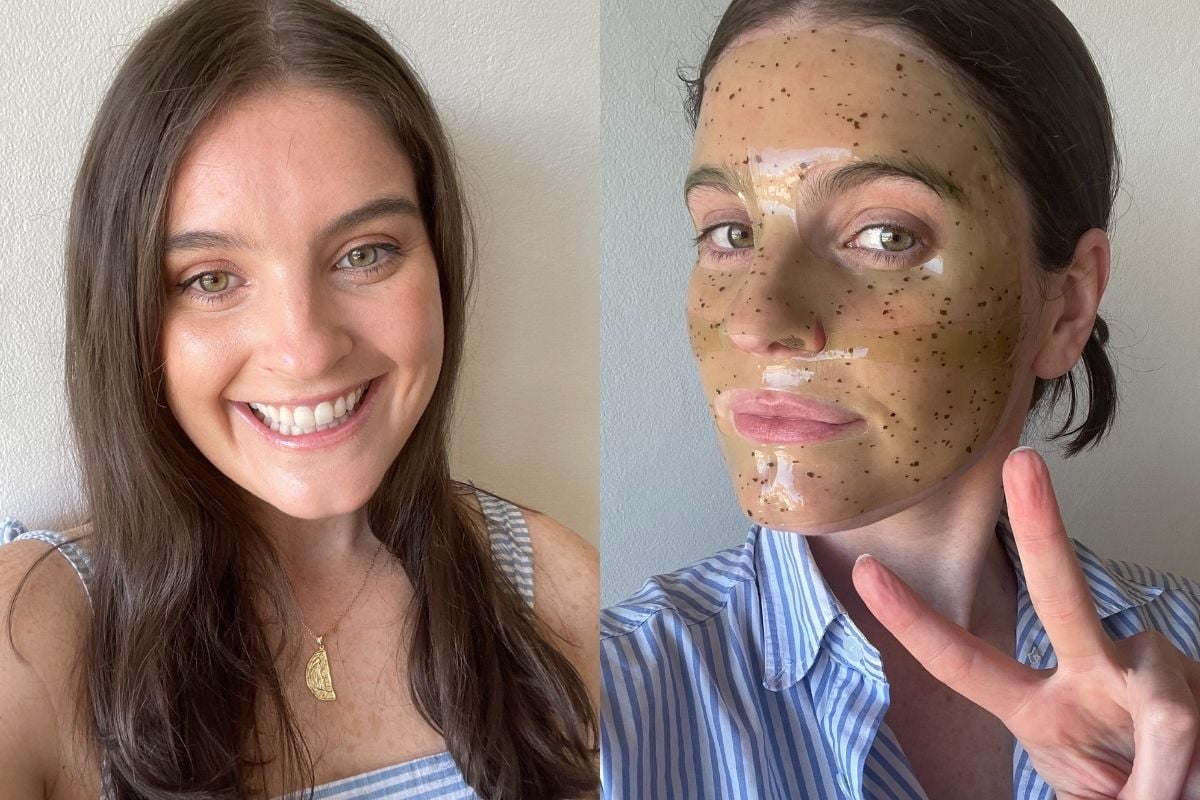 My job as a beauty editor grants me many wonderful things: a never-ending supply of products, fancy events, exciting interviews, lots of cardboard boxes, etc. 
It also means I get to annoy some of the top experts in the beauty industry - from dermatologists and cosmetic surgeons to makeup artists and hairstylists. 
I ask them questions about the best way to do things, what ingredients I should and shouldn't use, the brands that are actually worth using, how to not f**k up my skin - and there are a lot of beauty 'rules' out there. Goodness. And it can be bloody scary!
Watch: You know what else my job involves? Putting lube on my face. Here's what happened when I tried the lube primer hack that's all over TikTok. Post continues below.
So, as a writer and a co-host of the sparkly You Beauty podcast, I inject lots of these expert thoughts and opinions into my work in the hope it can help other people navigate this very noisy and confusing place that is the beauty industry.
However! While I do firmly follow some of the obvious beauty commandments (like wearing sunscreen every day and always eating chocolate before dinner), the truth is that I'm kinda s**t at following a lot of others. Really, I am.
In fact, I break a heap of these beauty 'rules' all the time.
Here's a few of 'em - plus, the ones I always stick to.
The beauty 'rules' I don't follow.
1. Getting regular trims.
HA! As if. I honestly get my hair cut, like, twice a year. Not even kidding. 
While I know the best way to keep your hair looking healthy is to get frequent trims, I'm very lazy, get bored easily, and can't be arsed sitting in a hairdresser chair for ages on end. 
I'm also extremely awkward and can never hear over the persistent drone of 4,329 hairdryers - so I'd just rather... not. ¯\_ (ツ)_/¯ 
2. Not plucking brows between appointments.
While I'd love to be able to not pluck my eyebrows in between appointments, I've been seemingly blessed with the brow genes of Bart Cummings - so it's near impossible to just let them be.
Y'see, my brows grow at a stupidly quick rate - and if I didn't do the upkeep in between, I'd almost certainly have to secure them back from my face with an entire packet of bobby pins.