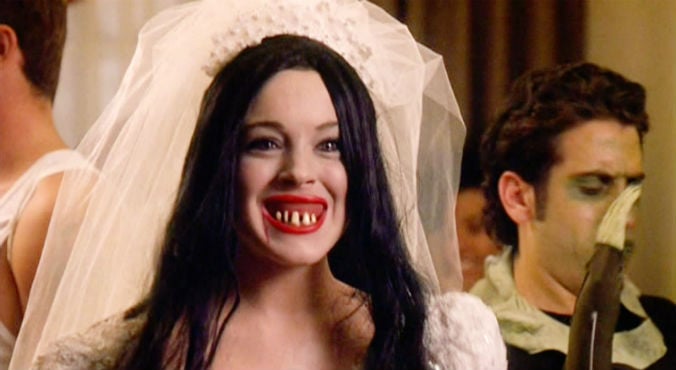 Image: Cady (Lindsay Lohan) wears the wrong makeup on Halloween in "Mean Girls".
There are way too many rules in life, and I hate them all. I think that rules are boring and restrictive. Call me a rebel, but I can't help it. It gives me a thrill to defy the establishment.
With beauty products, there are so many rules, that it feels impossible to use all of them in the "right" way. Don't wear this and that together! Don't apply this product without applying that product first! You can't wear that colour – are you out of your mind?! With rules like these, it feels like we're doing everything wrong.
Well, I just love breaking rules, whether they're beauty rules or life rules. Why live a life that's restrained by questionable notions of order? If anyone's looking for me, I'll be parked illegally while applying my foundation without primer. Oooooh-eeeerrrr! So, in no particular order, these are the six beauty rules I love to break. And I have a sneaking suspicion you do too…
Related: My wedding day beauty decision divided everyone. But I did it anyway and I don't regret it for a second.
1. Using the tiny, sponge-tip applicator in your eyeshadow compact.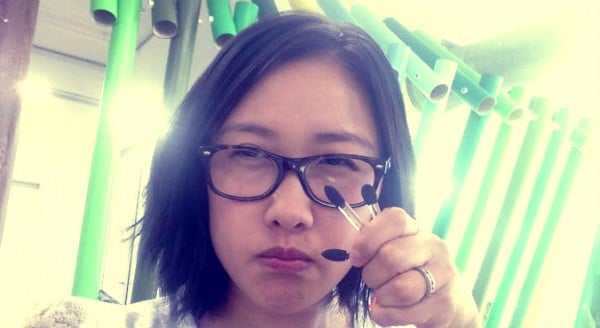 So many makeup articles tell us to throw away the mini, sponge-tip applicator that comes with our eyeshadow compact. They advise that, instead, we ought to invest in high-quality makeup brushes that cost a million, billion dollars. You know what? I love that little sponge applicator. It is so perfect for creating a precise, eyeliner effect with eyeshadow. It's free and portable. Stop hating on it!