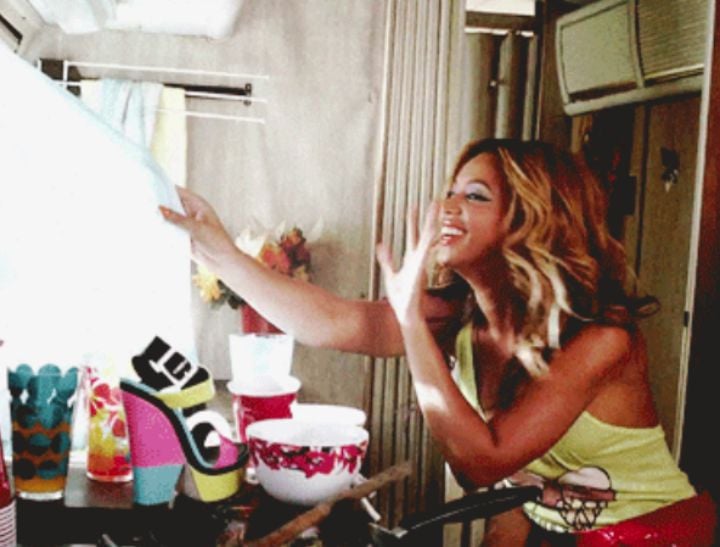 Whether you've never had a solid beauty routine and want to start, or you think it might just be time you did something about those pesky fine lines and wrinkles, it's hard to know where to begin.
But the good news is it's actually pretty easy to learn how to take good care of your skin.
Read on for how to get the best skin of your life in your 20s and 30s (and beyond).
1. Make antioxidants your new friend.
Antioxidants are more than just the stuff you find in fruits and vegetables. They're the secret weapon that help ward off the skin-ageing free radicals you're exposed to every day.
So make sure you're getting as much as possible by upping your antioxidant intake in both food and skin products.
The powerful Super Anti-Oxidant Complex in Estée Lauder's cucumber-fresh DayWear moisturiser helps reduce the first signs of ageing like fine lines, and also addresses dullness, dryness, and dehydration issues.
And when applying an antioxidant rich moisturiser, don't just stop at your jawline – take it down to your neck and décolletage.
2. Start using an SPF – ASAP.
You've heard it before, but I'm going to say it again. Sunscreen is the NUMBER ONE ANTI-AGEING PRODUCT YOU CAN PUT ON YOUR FACE.  Apply it every day, reapply it often and you'll have people mistaking you for 27 when you're 35.
Multi-tasking DayWear is not just full of antioxidants, it packs SPF15 too, so you're covered for the day.
3. Amp up your night game.
As late nights, work stress and family life take their toll, beauty sleep is key.
But it's not just about the hours you get on the pillow – night is when your body turns back the clock on the day's free radical damage. A solid night time skin care regimen will help you wake up looking fresh and rested come morning.
Stock up on the best night cream you can afford. Estée Lauder's NightWear Detox Creme helps deeply hydrate and detox the skin from your daily grind — whether it's office or the sandpit.
And if you've been avoiding serums because the idea of them confuses you, don't be intimidated. With potent ingredients for targeted skin concerns, bedtime can be the best time to apply them. Look for one formulated especially for night like Estée Lauder's Advanced Night Repair.