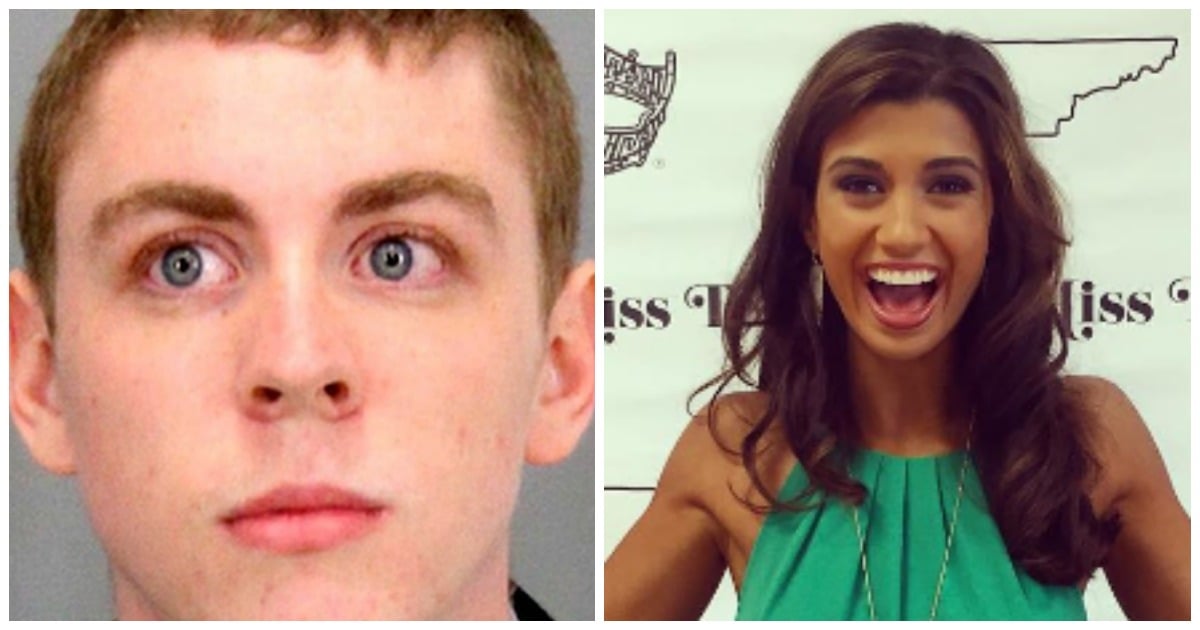 In late June, 21-year-old Jeanette Morelan, the reigning Miss Nashville, found herself in the top five of this year's Miss Tennessee pageant.
This meant she would be a part of the Q&A portion of the pageant, but Morelan wasn't asked about her favourite date, or even what she thought about the upcoming United States presidential election.
The judges asked Morlan a question with a lot more meat to it.
"Did Brock Turner, convicted of sexually assaulting an unconscious woman, get too light a sentence?" the judges asked.
That's quite the question for a beauty pageant. But Morlan didn't shy away from it.
In fact, she took the question as an opportunity to share her story.
"As a survivor of sexual assault, I definitely do not agree with the sentence," Morelan said to the thousands watching.
"Perpetrators, no matter how privileged, should be punished for their crimes."
She may not have won the Miss Tennessee crown, but she certainly won a crown in our eyes.
In an interview with Cosmopolitan.com shortly after the pageant, Morlan said that that moment, which she calls her "coming out" moment, made the whole experience worth it.
Like a lot of women who have been the victim of sexual assault, Morlan kept her distance from the Brock Turner case.
"I had obviously heard about [the case] and it was a little hard for me to follow because [of the risk of re-trauma]," she explains.
"I was sexually assaulted my sophomore year — it's been about two years since it happened. As a rape survivor, any time you hear a story like that, you're following it from a distance to protect yourself."
So when the question was posed to her, she drew upon the strength she's received from speaking about her assault for Rape Abuse and Incest National Network (RAINN) Speakers' Bureau.