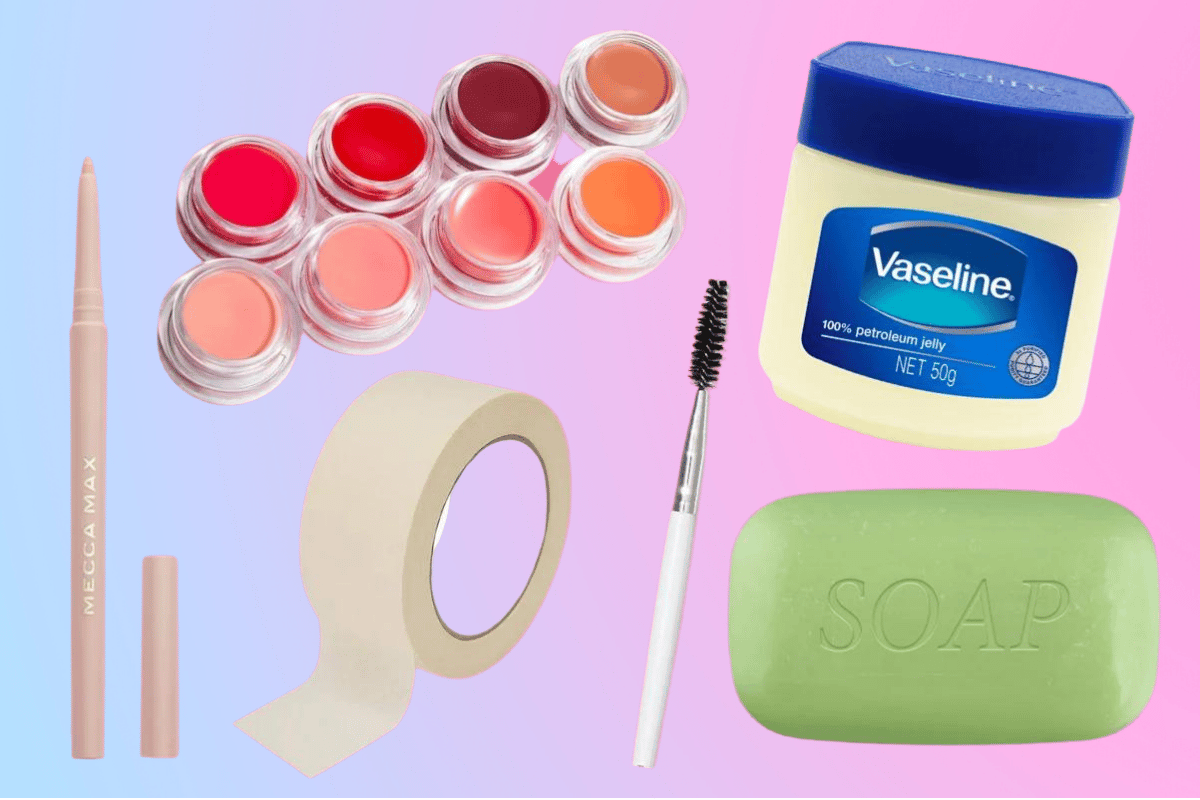 With countless products, new trends, and differing pieces of advice, the world of beauty and skincare can be pretty overwhelming
So, when you find a beauty hack that becomes a staple in your routine, it truly is the best feeling.
Just last week on Mamamia's podcast You Beauty, Senior Health and Beauty Writer Erin Docherty trialled TikTok's aluminium foil hair hack. It is said to help get rid of flyaways and de-frizz your hair, and after trialling it, Erin found it to be a very savvy tip indeed! 
Watch: You Beauty Q&A. Post continues below.
With this in mind, we decided to ask our Mamamia audience for their all-time favourite beauty tips and skin tricks they have learnt over the years and continue to swear by.
Here's what 36 women had to say.
Eyes.
"I swear by eyelash extensions. They make me look 'put together' and when I take them off, I feel naked without them."
"I recommend using a wet eyeshadow brush and eyeshadow for eyeliner - you don't actually need to buy a bunch of liquid liners. They can be really expensive, plus they dry out quickly."
"My best tip is to apply a nude colour eye pencil on your lower lash line. It will make your eyes pop!"
"I'm bad at applying an even line of winged eyeliner. So I always put the eyeliner on first (to the best of my ability), then use micellar water on a Q-Tip to swipe against the line and make it really sharp. Then I do the rest of my foundation/base!"
"If you end up with mascara under your eyes when applying it, wait for it to dry - it'll harden. Then scrape it off with an eyebrow brush. It won't ruin your makeup underneath, which is perfect."
"This is a classic but I always use my bronzer as my eyeshadow for everyday makeup. It complements the bronzer on the rest of my face and ties everything together. It's also a great hack when travelling, as it means packing less products - more room for shopping!"