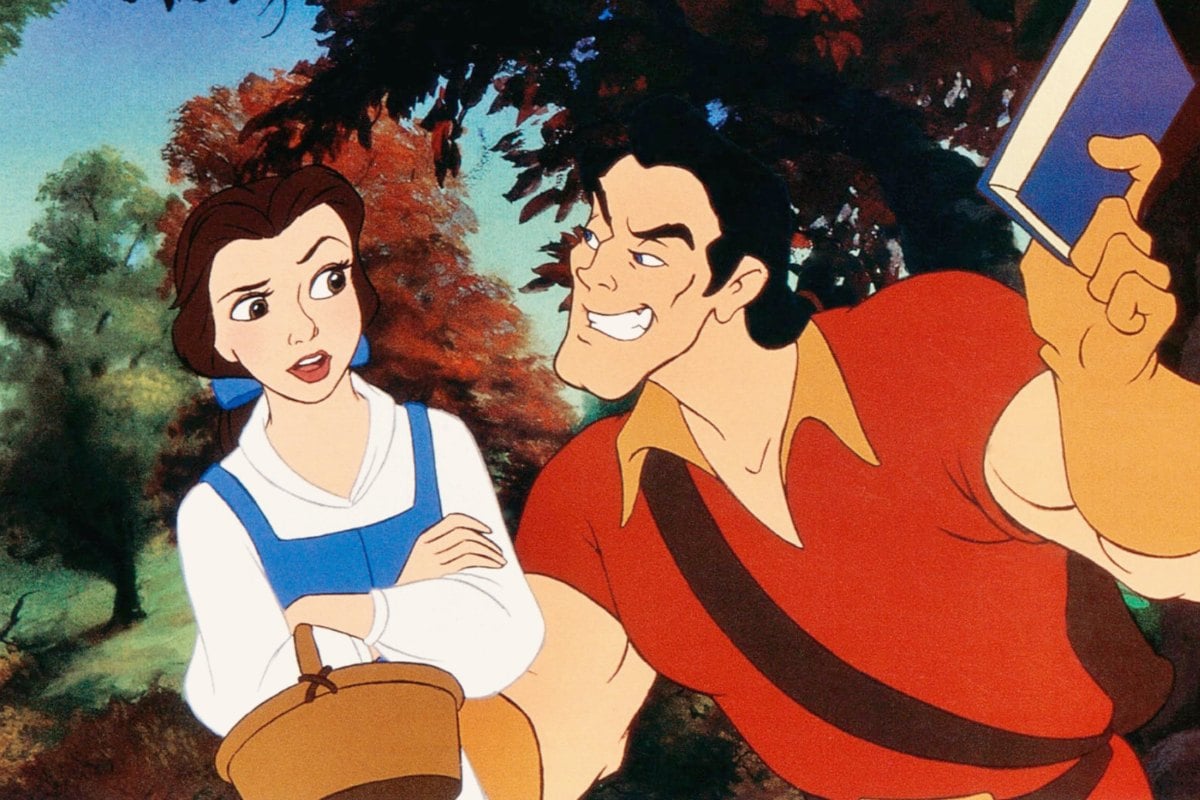 A Twitter user by the name of Dana Schwartz has an opinion on the classic Disney film, Beauty and the Beast, and she's got an in-depth PowerPoint presentation to prove it.
And it's rather controversial.
According to the EW correspondent, Schwartz argues that the character Belle should have ended up with Gaston, and not the Beast.
How dare her, we know.
Now, to any old-school Disney fan this would be purely sacrilegious, and obviously the wrong choice, but we'll entertain her ridiculous notions. You just might want to brush up on your French history from the years of 1764-94.
Watch Emma Watson sing the opening theme-song to the Beauty and the Beast. Post continues after… 
Sharing her argument through a series of PowerPoint slides, Schwartz begins by dissecting both Gaston's and the Beast's personality traits, and in our humble opinion, she's a bit too sympathetic when it comes to portraying the self-obsessed, sometimes-murderous Hunter.