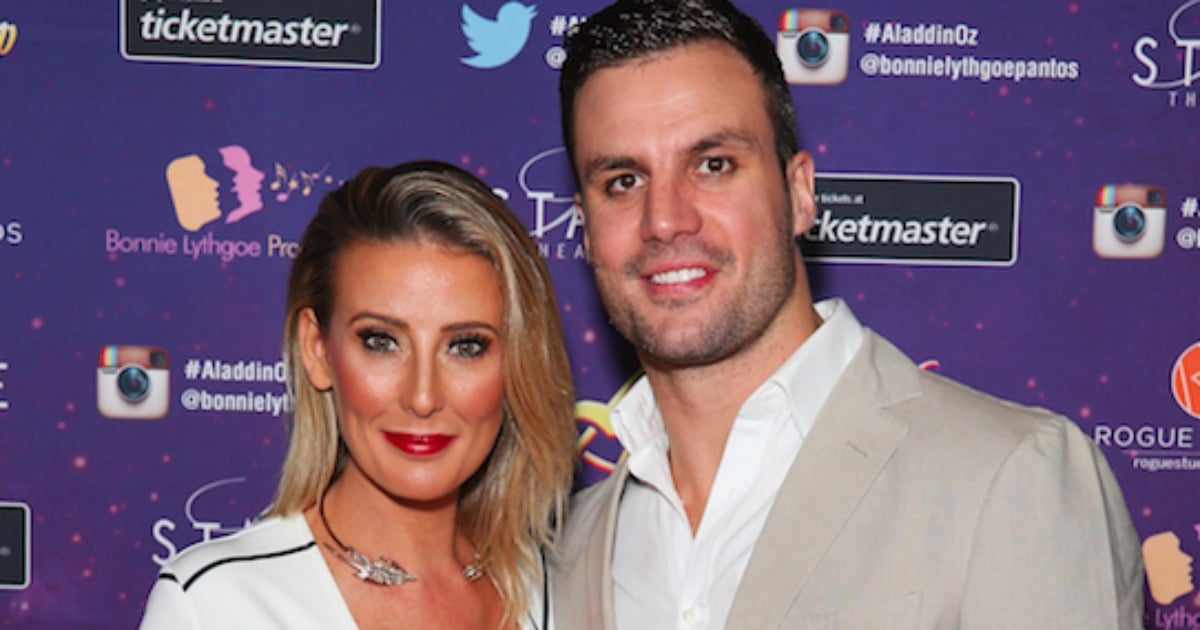 Beau Ryan's wife Kara has spoken for the first time about his alleged affair with Hi 5's Lauren Brant.
The ex-NRL player met Brant on the set of the play Aladdin and His Wondrous Lamp, and the pair were accused of having a fling towards the end of 2015.
Beau's wife Kara explained that she was careful not to rush into any decisions when the news broke, telling Women's Day, 'The grass isn't always greener, and while it was a difficult situation, running from anything in life is never the answer.'
She emphasises that she was more worried about Beau than herself amid the drama, saying, "I'm probably emotionally stronger than Beau, and I could see how upset he was, so I was more concerned for him and our family.'
Watch Mamamia staff give their opinion on emotional vs physical affairs. 
Beau, for his part, describes himself as being "really upset" and "embarrassed" when the story came out.
In a recent interview with Kyle and Jackie O, Beau described his commitment to strengthening his family.
"I'm working really hard to be a better person, better husband and better father.
"Last year was really difficult for us, we put some stuff behind us."