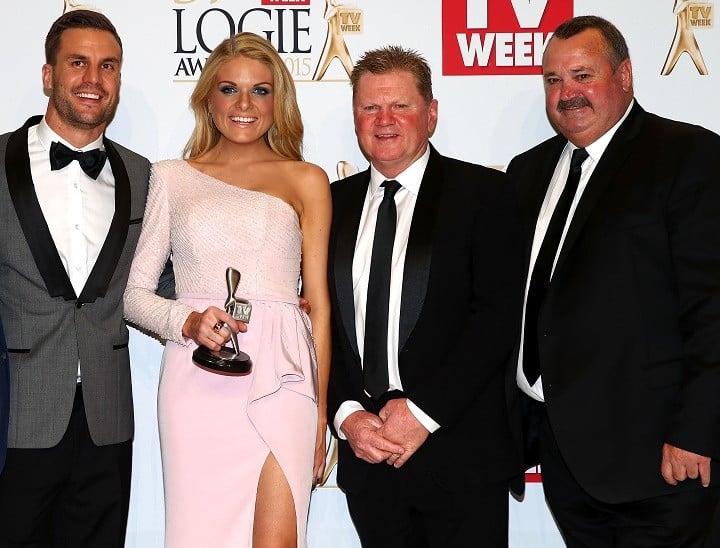 His time of lying low is over.
It's been almost two months since reports of Beau Ryan's infidelity shattered the illusion of his perfect family.
The former NRL player was accused of cheating on his wife Kara Orrell last month with former High 5 star Lauren Brant after they starred in a production of Aladdin together last year.
Since the scandal broke in Woman's Day — Lauren's jilted ex-fiance Warren Riley sold his story to the tabloid to heal his broken heart – there has been no word from 30-year-old Ryan, his wife, or 23-year-old Brant. Nothing. In fact, Ryan, a man who is guilty of over-posting his love for his wife and two-year-old daughter Remi on social media, hasn't uploaded an image to Instagram since before the story came out. It's not a confession, but there's been no denial, either.
Now, he's ready to come back. Ryan was a regular host on Channel Nine's The Footy Show, alongside Erin Molan. It wasn't his rugby skills that landed him the gig — it was his charm and his charisma in front of the camera that had fans drawn to him.