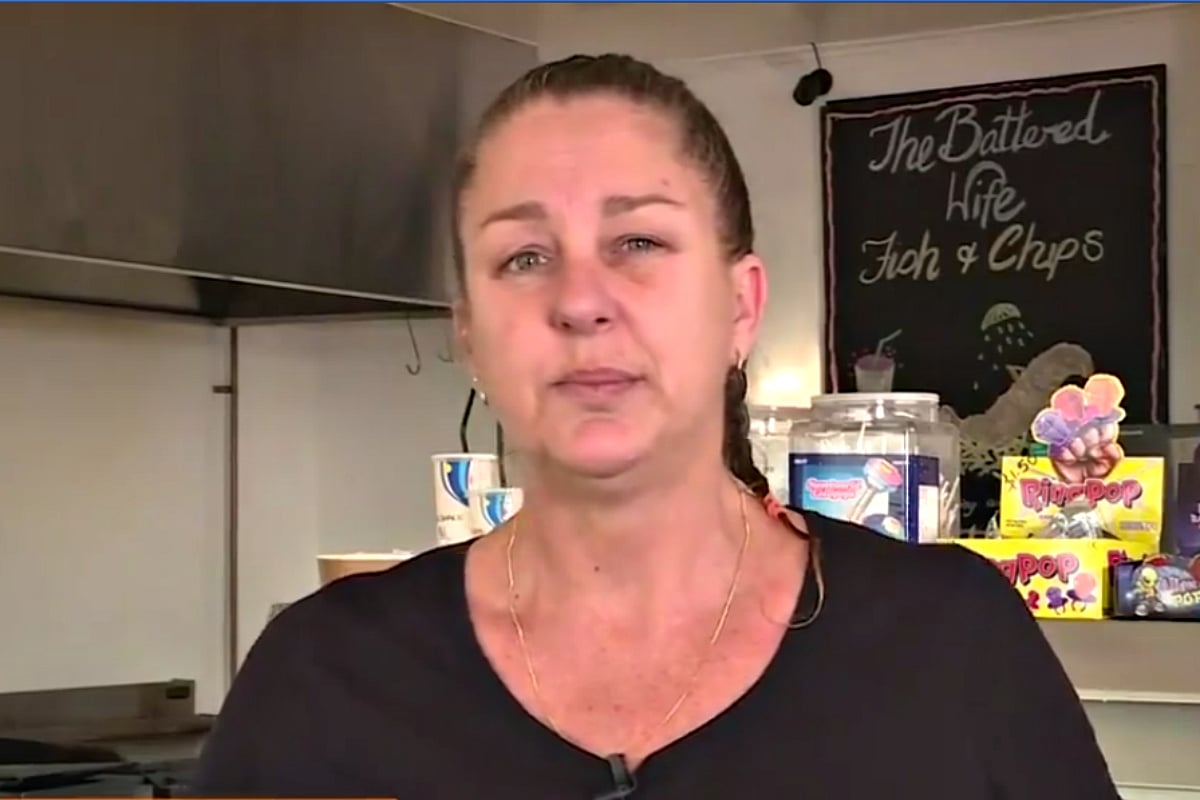 If you are experiencing domestic violence, support is available via 1800 Respect. Please call 1800 737 732.
In Innisfail, a small town in Queensland's far north, there's a small fish and chip shop that's currently at the centre of a nationwide debate. All because of its name.
'The Battered Wife.'
The controversial shopfront has been in place for over a year but was highlighted on social media this week, prompting state politicians and women's advocacy groups to accuse owner Carolyn Kerr of trivialising family violence. But despite the immense public backlash, she's standing by her choice.
The former police officer, who is herself a survivor of domestic violence, insists that rather than making light of the issue, she chose the name as a way to draw attention to it.
"Originally it was suggested to me as a little bit of a joke. But it seemed, yeah, like an interesting option with a bit of spark, you know," she told Today. "Something that could provoke questions, could provoke curiosity. But also the play on words for the shop itself, being a fish and chip shop."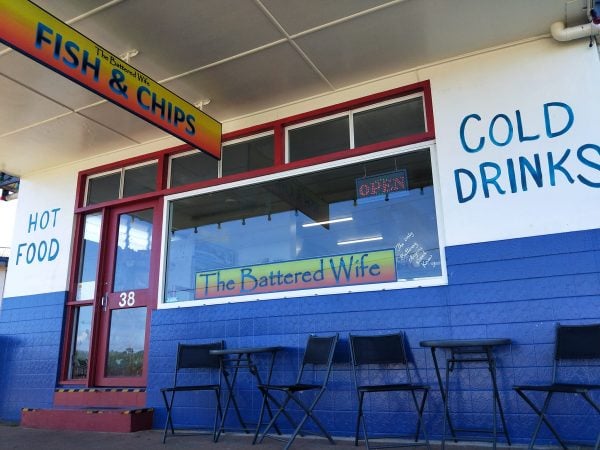 But unsurprisingly, not everyone sees it that way. The name was this week condemned by numerous Queensland MPs, including the state's Attorney-General Yvette D'Ath.
"That business is completely out of step with what [the] community's expectations are," D'Ath said, according to the ABC.
"We're talking about respect, we are talking about changing culture. There's nothing funny about a statement like that."