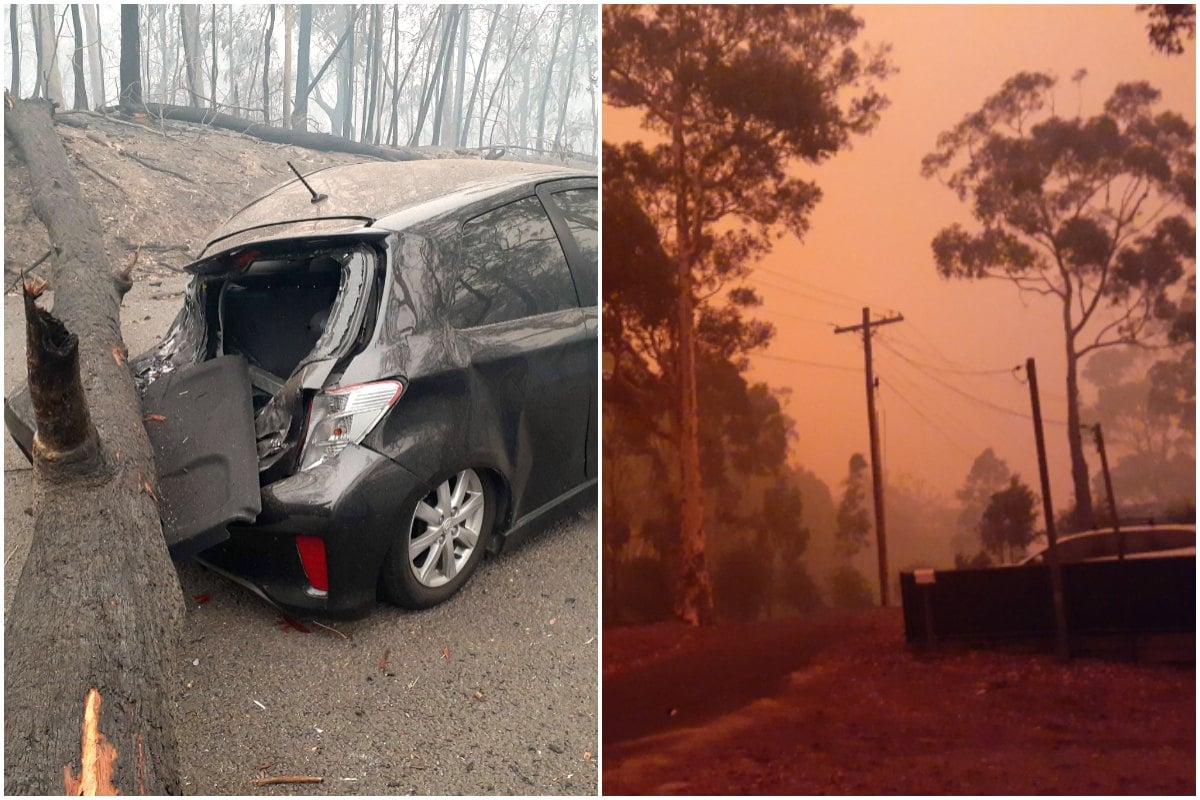 It is New Year's Day. We pull into the evacuation centre at Batemans Bay, and my phone starts buzzing wildly with messages from my husband back in Canberra: *ping* "Are you OK?" *ping* "NSW RFS just advised that…" *ping* "I haven't heard from you for ages, I'm getting worried". Then finally *ping* "Go now. Leave as soon as possible. Conditions favourable today but not tomorrow. Aim for Nimmitabel" followed by directions for detours around the worst of the road closures, and finally, "Good luck".
Go?
I sat in shock, trying to take it in. Really? We didn't have much information. We hadn't had power or mobile phone reception for days. ABC Local Emergency Radio had ceased broadcasting, which was a big loss because it was – besides rumours – our only source of relevant updates on the fires, local weather and regional road conditions. I couldn't get onto the NSW RFS 'Fires Near Me' page or NSW Live Traffic information.
NSW Rural Fire Service Commissioner Shane Fitzsimmons speaks about the bushfires on the Today show. Post continues below.
Driving into Batemans Bay, we had seen how the fire had burned right up to houses at Surf Beach, just to the north of my parents' coast house at Lilli Pilli. The last emergency text we had received from the NSW RFS was that it was "too late to leave" and to "seek shelter as the fire arrives". The previous day, New Year's Eve, we had watched from the roof as helicopters filled up with water at our local beach, only to dump the water at nearby Malua Bay fires and make the short trip back to the water. We had seen NSW RFS tankers tirelessly racing up and back George Bass Drive for the previous 48 hours. The fires seemed to be everywhere. We had felt the fierce heat of the fire come, and then subside with the easterly wind.
I wondered whether to leave the relative safety of the coast house. We had food, we were making do without power, the water was on, and our neighbours had just invited us around for a cup of tea. It also probably helped that my parents' house is affectionately referred to as "the bunker": a hulking modular mass of concrete and double brick. The fire had hit north and south of us, but we were safe. Surely we were going to be okay. Maybe the worst of it was behind us, and we had been spared.