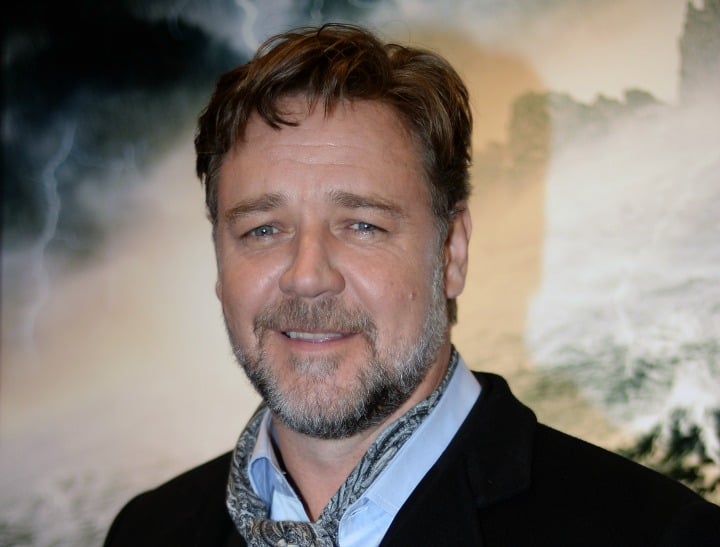 A Geraldton historian says he is excited at the prospect of one of Western Australia's grisliest maritime tales potentially becoming a motion picture.
Author Hugh Edwards has confirmed Russell Crowe's production company Fear of God purchased an option to turn his 1966 novel, Islands of Angry Ghosts, into a film.
The book tells the story of the 1629 Batavia shipwreck, detailing the 17th-century tale of murder and cannibalism that played out on the tiny Abrolhos Islands, west of Geraldton.
More than three centuries on, evidence from the grim chapter is still being unearthed and examined by archaeologists.
Geraldton-based historian Howard Gray, from the Batavia Coast Maritime Heritage Association, said the brutality in the episode was difficult to comprehend and would make for a compelling story for the silver screen.
"For anyone who reads the story, you just get blown away," he said.
"There's about a one-month period where there was just relentless day after day after day killing of innocent people because they were sick, because they were unnecessary, because they got in the way, and on occasions even just for fun."
The option deal gave Fear of God a 12-month window to decide whether to adapt the story into a movie, with the ability to extend its option if desired.
Past Batavia film projects sunk
There have previous attempts to adapt the Batavia episode into a box office hit.
Auditions were held in 2008 for a contemporary interpretation of the Batavia shipwreck, but the project failed due to a lack of funding.
Film industry expert Kier Shorey said although many projects did not progress through initial development stage, having the project backed by an A-list star could significantly help its success.
"Obviously, with someone like Russell Crowe on offer as a the lead actor, that's the difference," he said.
"That's the bit that makes a movie go from potentially being made, a one-in-100 shot, if Russell Crowe wants to get it made essentially."
Mr Shorey said the Batavia shipwreck had all the right ingredients to be "perfect for Hollywood", but even so the latest development did not guarantee a film would eventuate.
"It doesn't mean that it's going to be made necessarily, but it means they're going to be looking at the next stage, which is to get someone to write a screenplay that actually adapts that 1966 book," he said.