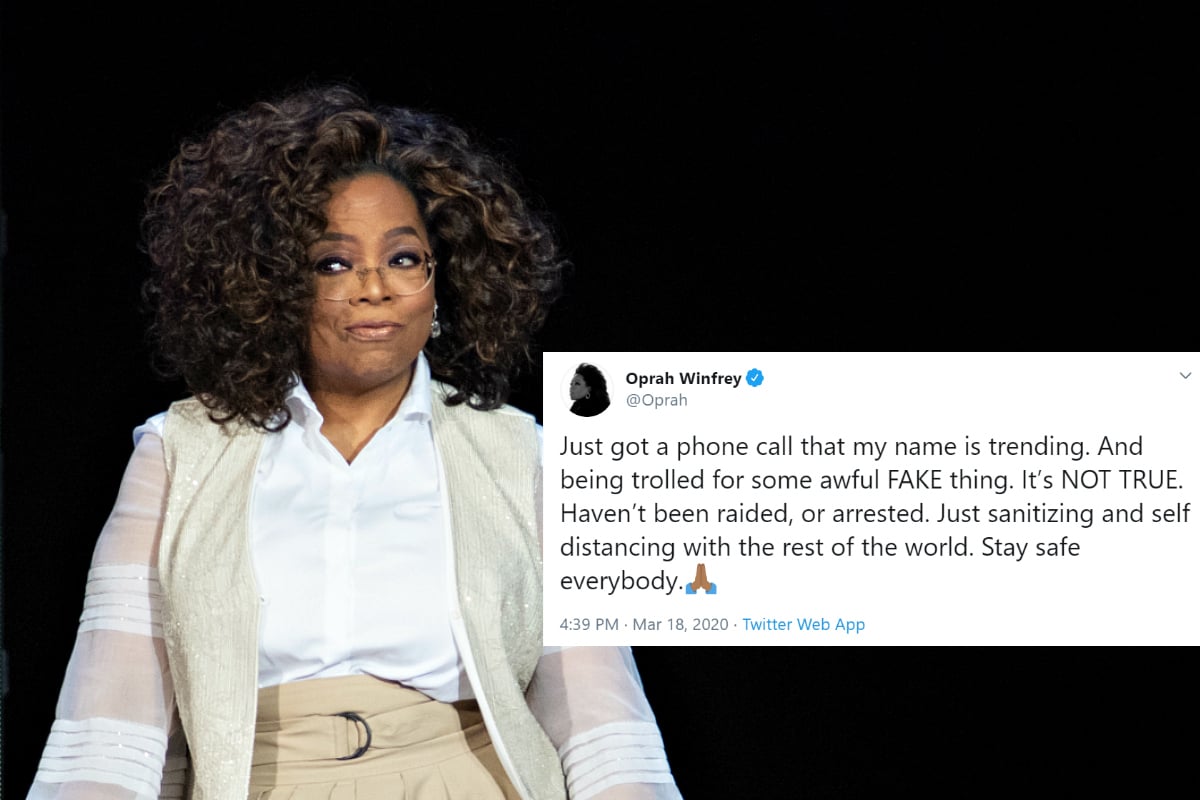 The number of cases of Novel coronavirus in Australia is rising. And quickly. In Australia, as of reporting, there are 565 confirmed cases of the COVID-19, with 111 new infections reported in the last 24 hours. There have been six fatalities.
Worldwide, as of March 18, the number of confirmed cases of COVID-19 stands at 207,860 over 166 countries.
But this outbreak of Novel coronavirus has happened in tandem with the rapid spread of something else: disinformation.
Watch: Mamamia's Claire Murphy breaks down your most asked questions about COVID-19. Post continues below. 
Social media has provided the perfect platform for falsehoods to circulate, fuelling needless panic and suspicion.
Here, we bust some of the most pervasive conspiracies spread about Novel coronavirus, so you can play a part in halting the hysteria.
Myth: COVID-19 was created to cover celebrity pedophile ring.
Over the weekend, a bizarre — and utterly false — conspiracy theory surfaced on Facebook that COVID-19 was created in a lab and is actually a "covert U.S. intelligence operation" designed to cover for the arrests of 'elites' involved in a global pedophile ring.
The absurd claim, which The Washington Post linked to the far-right conspiracy group QANON, claimed that sex offender Harvey Weinstein testified against several celebrities, CEOs and politicians as part of a deal with American authorities. Among the list of names was Oprah Winfrey, who became a trending topic on Twitter on Tuesday.
Proponents of theory claimed that the journalist and talk show host's home was raided by police and that she is currently behind bars and not, in fact, sensibly practising social-distancing to help minimise the spread of COVID-19.
Such was the scale of the disinformation, that Winfrey was forced to issue a firm denial via Twitter:
Listen: The Spill breaks down the Oprah/coronavirus/sex trafficking conspiracy.