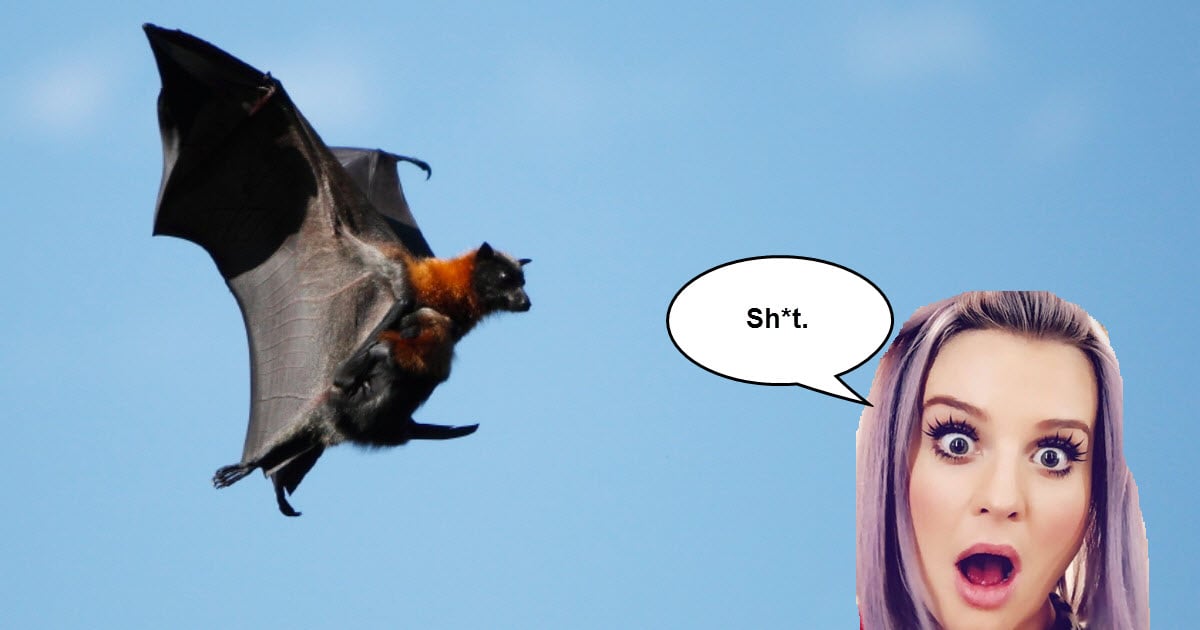 I invite you to cast your minds back to 1982 for moment.
The Computer was Time magazine's Person of the Year, Michael Jackson's 'Thriller' was on the radio, ET was in the cinema's, Olivia Newton John was getting physical and Ozzy Osbourne was living through the height of his drug problem.
It was also the year that the Prince Of Darkness bit the head from a formerly-living bat on stage at his Iowa concert after mistakenly assuming it was made of rubber.
More than three decages have since past, but it seems the bats have not forgotten.
Two years ago, Ozzy set about renovating his Buckinghamshire estate, only to discover an alarming problem: a group endangered bats living in his barn, hanging between him and the house of his dreams.
Yesterday, in a perfectly executed attack, one of our own Aussie bats took aim at Osbournes' daughter, Kelly, defecating on her head on a busy Sydney street.
"Walked down the street … where a fucking bat attacked me and shit on my head!" Osbourne Jr captioned a picture of her poo-covered do on Instagram.
Bad luck with bats runs in the family, it seems. "It was a case of mistaken identity," she wrote in a follow up post, tagging her father. "I should not be paying for your crimes!"
#BatShitCrazy indeed.
Kelly is currently in Australia doing a bang-up job judging Australia's Got Talent.
Last week she also filled in as a weather girl on the Today show, with the show's usual weatherman Steven Jacobs giving her a 10 out of 10.
He qualified the score, saying it could have been an 11 if she'd bitten a head off a bat like her dear ol' dad.
"You know I am my father's daughter but I'm not my father," Osbourne bit back.