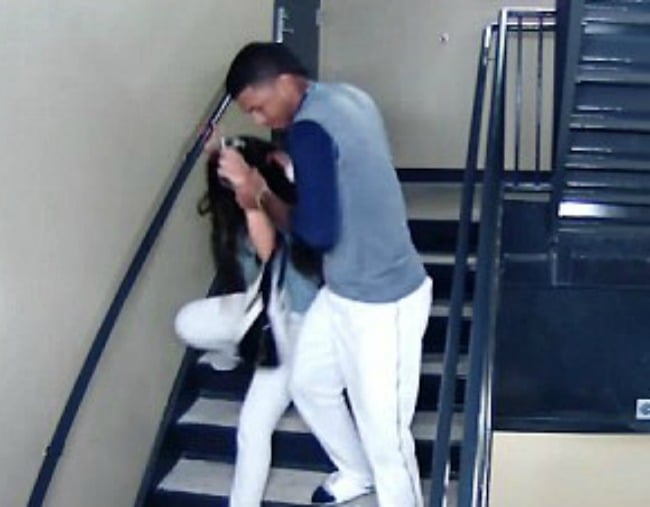 Content note: This article contains a video of a domestic violence situation. 
It's likely Danry Vasquez wasn't aware the Pennsylvania stadium stairwell he was travelling down with his girlfriend in 2016 had camera surveillance.
If cameras had never been installed there, the wider world would never have known the despicable violence the 24-year-old is capable of.
The professional baseball player, born in Venezuela but based in America, was leaving his team's home stadium and considered it a suitable time and place (as if such a thing exists) to send his fists into the woman's face, before dragging her down the stairs by her hair.
Chillingly, after each blow, Vasquez places the woman's glasses back on her head. On one occasion, he reaches down to pick up the handbag she's dropped after another hit.
In the video – which has been made public this week by the Corpus Christi police department after the domestic violence case against Vasquez was dismissed – the unnamed woman cowers at the athlete's presence.
You can watch footage of the incident below: