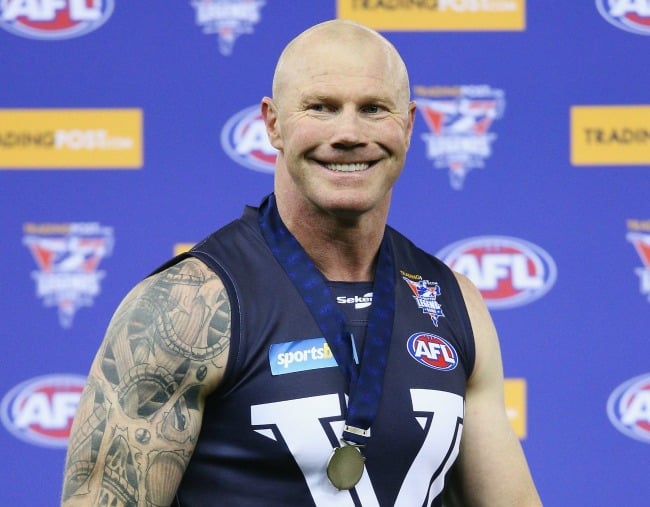 While Barry Hall was rightfully reprimanded for his vile comments on a Triple M radio program on Friday, many are wondering how the men who appeared on the show alongside him – particularly Leigh Montagna – managed to escape unscathed.
The former football star was fired immediately from the radio station after Montagna brought up a conversation about a common medical procedure his wife, Erinn, had while in labour.
More commonly known as a "sweep", Montagna, another former football player, was all too happy to discuss his wife's intimate procedure with his all-male co-hosts, Hall, Mark Howard, former AFL star Nathan Brown and journalist Damien Barrett.
"The obstetrician just has a little feel and makes sure that she's starting to dilate, and puts a couple of fingers up and checks…" Montagna, 34, said on Triple M on Friday, as his co-hosts laughed.
The fact Montagna was willing to openly discuss his wife's "sweep" was shocking enough, but then Hall, 41, took it a step further.
Mamamia has chosen not to publish Hall's grotesque comments.
Despite their crudeness – and the fact they glamourised sexual abuse – Hall's comments prompted more laughter from the guys on the program.