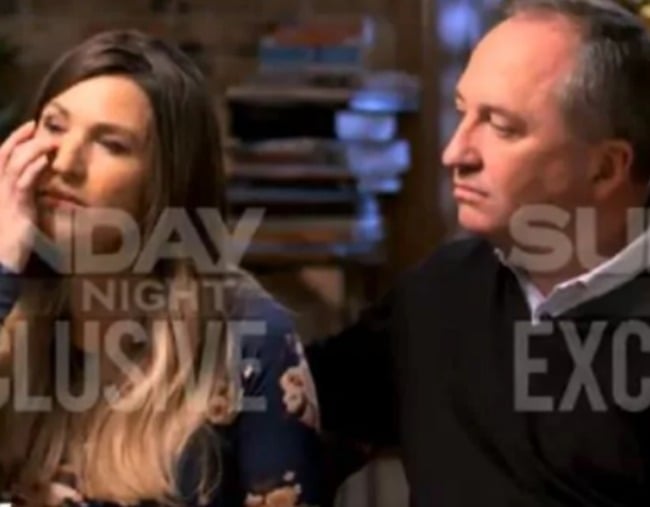 In a preview for their widely publicised upcoming interview with Channel 7's Sunday Night, Vikki Campion and Barnaby Joyce claim they were pressured to abort their son.
The clip, which promises audiences an insight into Campion's untold side of the story, features emotional footage of the couple as they speak openly for the first time about the controversy surrounding their relationship.
"Everything was worth it for this," Campion says alongside footage of her baby son.
"You can't help who you fall in love with," she adds, while Joyce repeats, "I failed, I failed, I failed, I failed, I failed."