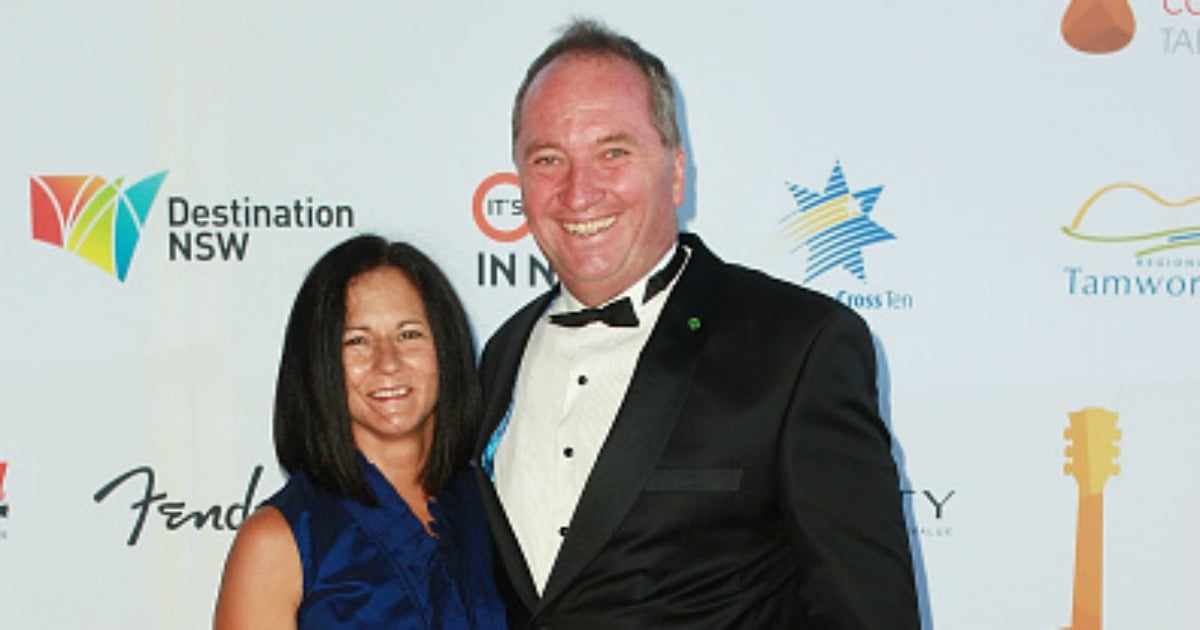 Barnaby Joyce has been elected unopposed as the new leader of the National Party and will become the new Deputy Prime Minister of Australia.
Mr Joyce was elected to Parliament in 2004 as a Queensland Senator, but moved to the Lower House seat of New England in 2013.
He will replace Warren Truss as Deputy Prime Minister, who has announced he will not recontest the next election.
Senator Fiona Nash has been elected as deputy leader of the Nationals.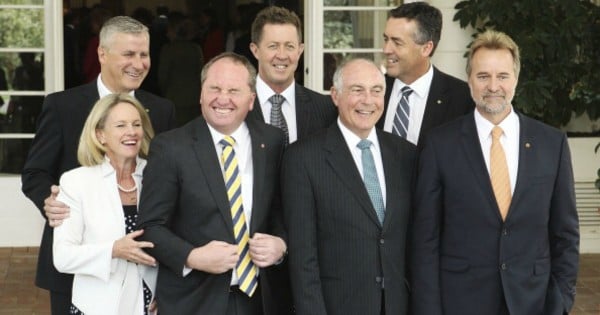 Members of the National Party at the swearing in of Abbott Government Photo: Stefan Postles / Getty Images
The changing of the guard within the Nationals will also be the trigger for a Cabinet reshuffle within the Federal Government.
Mr Joyce created headlines last year when he publicly threatened to put down two dogs owned by actor Johnny Depp, after it was revealed the animals were not quarantined on their arrival in Australia.
Tonight after his election in Canberra Mr Joyce said he would "continue to build on the exceptional work that has been done by Warren Truss."