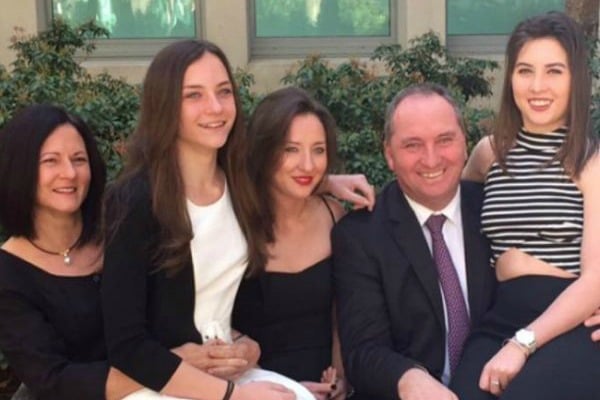 Barnaby Joyce is one of the loud voices currently opposing the bill to decriminalise abortion in NSW.
In recent days, NSW residents have received robocalls from the Nationals MP, urging them to oppose the bill, and claiming it "allows sex selective abortions [and] legalises abortions for any reason right up until the day of birth".
Joyce, who has no vote on the matter, believes it's his right as a citizen "to ensure there is a proper ventilation of both sides of this argument".
Interestingly, however, his daughter Odette Joyce disagrees with him.
The former deputy PM's youngest daughter posted on social media yesterday making it clear she does not support her father's conservative approach.
WATCH: Is abortion legal in Australia? Post continues after video.
Odette, 15, shared an SBS article titled "Barnaby Joyce leads Sydney anti-abortion protest" to her Instagram story, adding the text; "Once again, I do not support you."
It isn't the first time Odette has hinted a divide with her father, either.
In July 2018, she posted a picture to Instagram of her mum, Barnaby's now ex-wife Natalie Joyce, standing with her four daughters.
"The real Joyce family #WhosBarnaby," she captioned the image below.
 

View this post on Instagram