It's been over 20 years now since Australia's first reality show pop group Bardot called it quits, just as their second album was going gangbusters in the charts, shocking the nation that had fallen in love with them.
Australian audiences had watched a show called Popstars with a beautiful naivete — before we'd been exposed to the cynical machinations of X Factor, The Voice, or Australian Idol. Five talented young women – Sophie Monk, Belinda Chapple, Katie Underwood, Sally Polihronas and Chantelle Barry – were plucked from hundreds of hopefuls and thrust into their new life of instant fame, public appearances, and low-slung hipster pants.
The women were all in their early twenties when they moved into a Sydney home together and proceeded to record their first single, 'Poison', record film clips, make public appearances just about everywhere, and adjust to their overnight fame.
Two weeks in, Chantelle was booted from the band amid accusations of stealing, and was replaced by Tiffani Wood.
Speaking to Mia Freedman on this week's No Filter podcast, Belinda Chapple shares her reflections of that time – and how it all came to a crashing halt – all of which is also detailed in her new book The Girl in the Band: Bardot – a Cautionary Tale.
Watch: Bardot's film clip for Poison. Story continues below.
The competition to be in the yet-to-be-named band was hot from the start, says Belinda, with hundreds of young women turning up to audition. When they had been whittled down to 10 remaining contestants, vying for the five available spots, each was presented with a contract to sign.
When she showed her contract to a lawyer, Belinda says he laughed at how bad it was for her.
"He said you're not going to make a cent, basically."
The contract stated that each member would be given $25 or $35 a day to live on (Belinda is unsure which it was), as well as having their basic living expenses taken care of, regardless of how successful they were.
Belinda says she was prevaricating about whether to sign. But when the producers of the show pulled her aside and told her she was one of the chosen five, she decided to sign the contract, knowing that if she didn't, there were five other girls who would happily take her place.
"It was all I ever wanted, you know," she says. "So I had to fake it on national television, that I didn't know that I'd been picked."
When the five women moved in together in Sydney, the vibe was high and they were excited about what was to come.
"[There was] lots of mucking around, laughing," says Belinda. "Initially, we weren't famous. We were just five girls recording an album, going to the gym, and laughing a lot. [It was] kind of like a slumber party.
"And then it changed."
After Popstars went to air and everybody became well-known, that's when the workload hit, and the pressure mounted.
"Everybody felt it," says Belinda, adding that their days usually started at 5am with a visit to the gym, and they often worked into the night. Constantly being in the public eye was also fuelling Belinda's anxiety.
"[The scrutiny] affected all of us a lot – we all changed from that," says Belinda. "I would say there were eating disorders. I had one, and I think some of the other girls did too."
The pressure was compounded by the stipulation in the women's contracts, which Belinda says stated that they had to keep their appearance as it was.
"They put [going to the gym] in the schedule… it was visual – what they were after."
Bardot's first single 'Poison' sold 60,000 copies in its first week and went on to achieve double platinum status. The band's self-titled album entered the charts at number one too, making Bardot the first Australian act to debut both single and album at the top spot.
They were successful in Australia, New Zealand, and Singapore, making a rumoured $26 million in their first 12 months, but thanks to those contracts, the members never saw more than their daily allowance.
So where did that $26 million go?
"To the men that owned the concept of the TV show, and I think to the record company," says Belinda.
Bardot went on to make those men a whole lot more money, and although Katie left the group in 2001 to pursue her own TV and music projects, the rest of Bardot were flying high with the success of their second album 'Play It Like That' when it all came to a sudden end.
In April 2002, the band released a statement saying they had decided to take a "well-earned break", making it sound very much like a group decision. They played their farewell concert for Channel V just after that.
And although rumours swirled, we've never really known what happened during that time – until now.
Belinda says that, although with the benefit of hindsight she could see the moment coming, at the time she had no idea that Bardot was about to end.
"Sophie had been distant, especially with me," she says. "[But] I had absolutely no idea. I had noticed changes with Sophie and changes with management. Odd things were happening, but I never, not once, thought the band's going to end and one of us is going to go solo.
"The thought never crossed my mind until that day where I was in our management's office and I saw everything."
Belinda says Bardot was in the middle of promoting their second album, which had just gone gold.
"It was doing so well, we had so many gigs booked. We were at the height of our career."
Belinda thinks now that the decision was made by their new manager because he wanted to take Sophie Monk solo – and that Sophie wanted that too.
"I think Sophie wanted out," she says. "I think she wanted to have her solo career…I think she wanted out of Bardot."
Katie tells Mamamia that, although she was out of the band at this stage, she was shocked too.
"It was a total shock to me," says Katie. "I thought their second album was moving in a better direction musically and visually they had created a much sharper, more cohesive look without me. I felt like I'd done them a favour by leaving, in some respects."
But Sally remembers the event differently, saying that she was as keen as Sophie for it to end. "I just remember feeling a huge relief," she says. "It was something that Soph and I had spoken about for a while, so when it came up I felt confident and sure in my decision to not continue."
Sally says that she knew Sophie had wanted out for a long time.
"To be honest, Sophie was ready to leave when Katie left but she continued for the year after pretty much because we all forced her to," she says. "The last few months of Bardot weren't great, there just wasn't a real sisterhood."
What is undeniable about Bardot is that they are a talented group of women who established a well-earned place in Australian music and reality TV history, and each of them has gone on to forge their own unique path.
Belinda Chapple.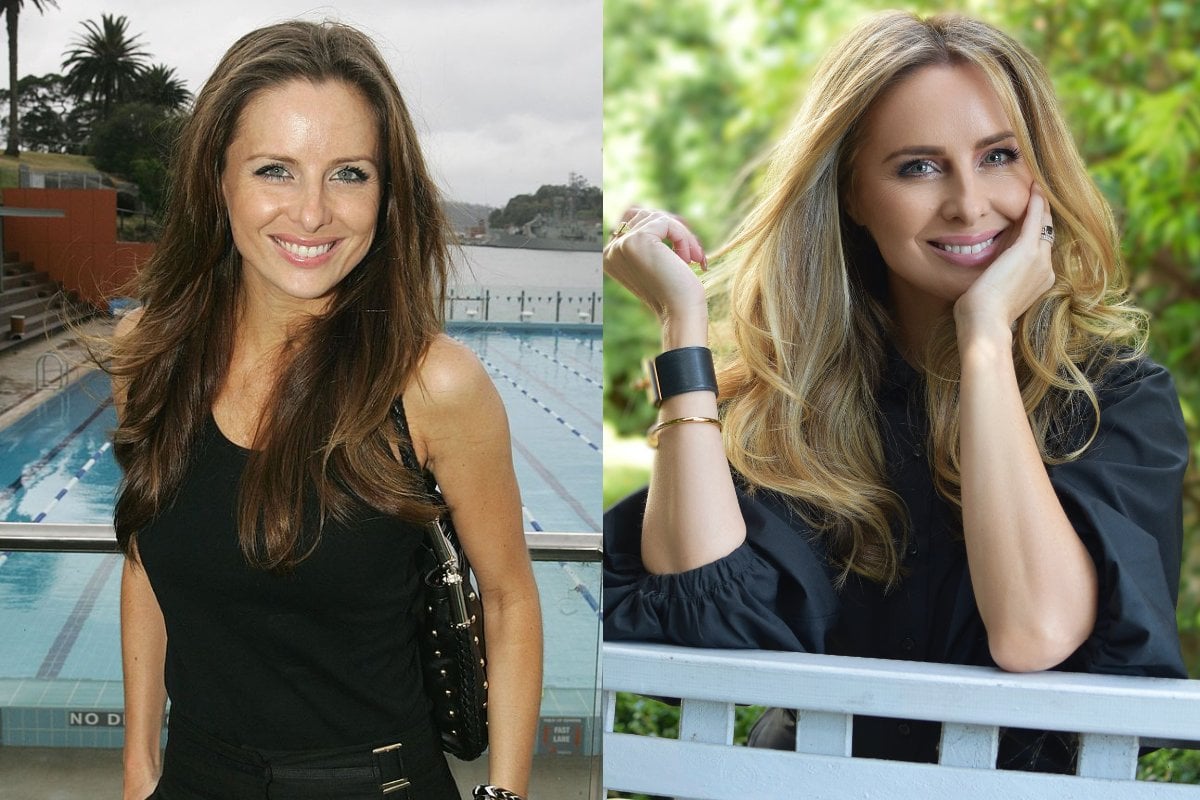 Image: Supplied/Getty
After the shocking sudden end of Bardot, Belinda says she sang a little bit of jazz for a while, and had a short-lived stint with another record label Peppermint Blue.
"You couldn't just go and get a normal job," she says. "I was the girl from Bardot."
"It was a disjointed, hard time for me. I struggled with mental illness and all sorts of things but I got through. I started working behind the scenes. I went to Singapore, working for Universal Studios in production and talent management."
Belinda met her now-husband in Singapore, and the two lived between London and Singapore, eventually moving back to Australia about a year ago.
Belinda is also the co-creator and executive producer of Paper Dolls, a TV show coming to Paramount+ about the meteoric rise and fall of a fictional manufactured girl-group, which was inspired by her own experience but she assures us, is "a long way from the Bardot story".
The Paramount+ eight-part scripted drama revolves around a five-member girl group called Harlow, with the band being assembled through the reality show Pop Rush.
Katie Underwood.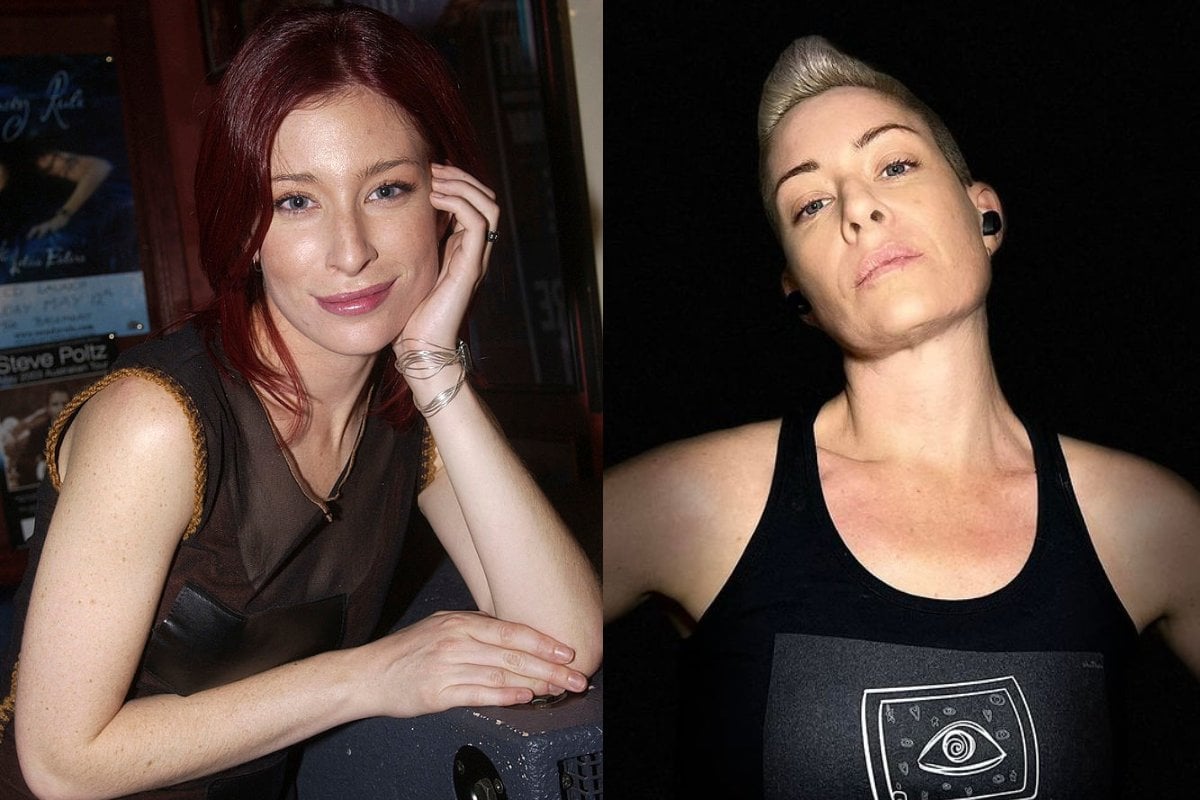 Image: Instagram/Getty
When she first left Bardot, Katie starred on Channel 7's Undercover Angels, and released two singles with dance act Disco Montego. Since then, she's changed careers to the wellness industry, and has two 12-year-old daughters.
"I have my own business (Underwood Healing), running meditation and sound healing retreats," she says. "I've also set up my own record label in the last 12 months and have been re-releasing some of my old back-catalogue. Belinda and I have also formed a music duo Ka'Bel – a total passion project but it's delightful to be working creatively together again!"
Ka'Bel's release 'Follow' came out in September.
Sally Polihronas.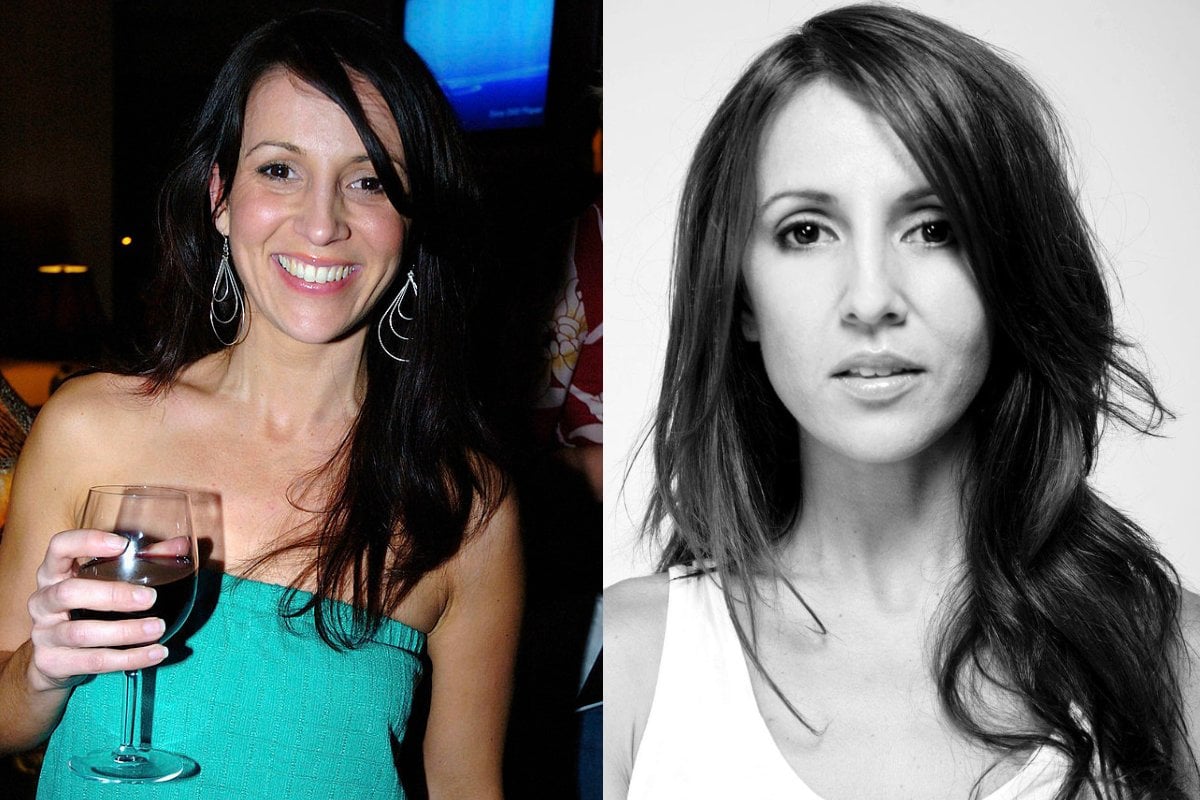 Image: Instagram/Getty
Sally says she did some songwriting after Bardot ended. But she has spent most of her career behind the scenes as a freelancer, educator, and producer of live events and tours, working as the director of Live Experiences for Fremantle Media and working with brands like The X Factor, Grand Designs Live, and Kim Kardashian's in-store events.
She has recently embarked on a new career as a mentor for creatives, helping them elevate their lives through wellness, self-discovery and business.
"After a beautiful pause to focus on mum life and my two beautiful girls, I'm ready to step back into a balanced work/mum life," she says. "I have a love for wellness and personal growth which is my focus when working with creatives. My process is all about the sweet spot for healthy success which I believe is the intersection of wellness, personal growth to elevate the creative path."
Tiffani Wood.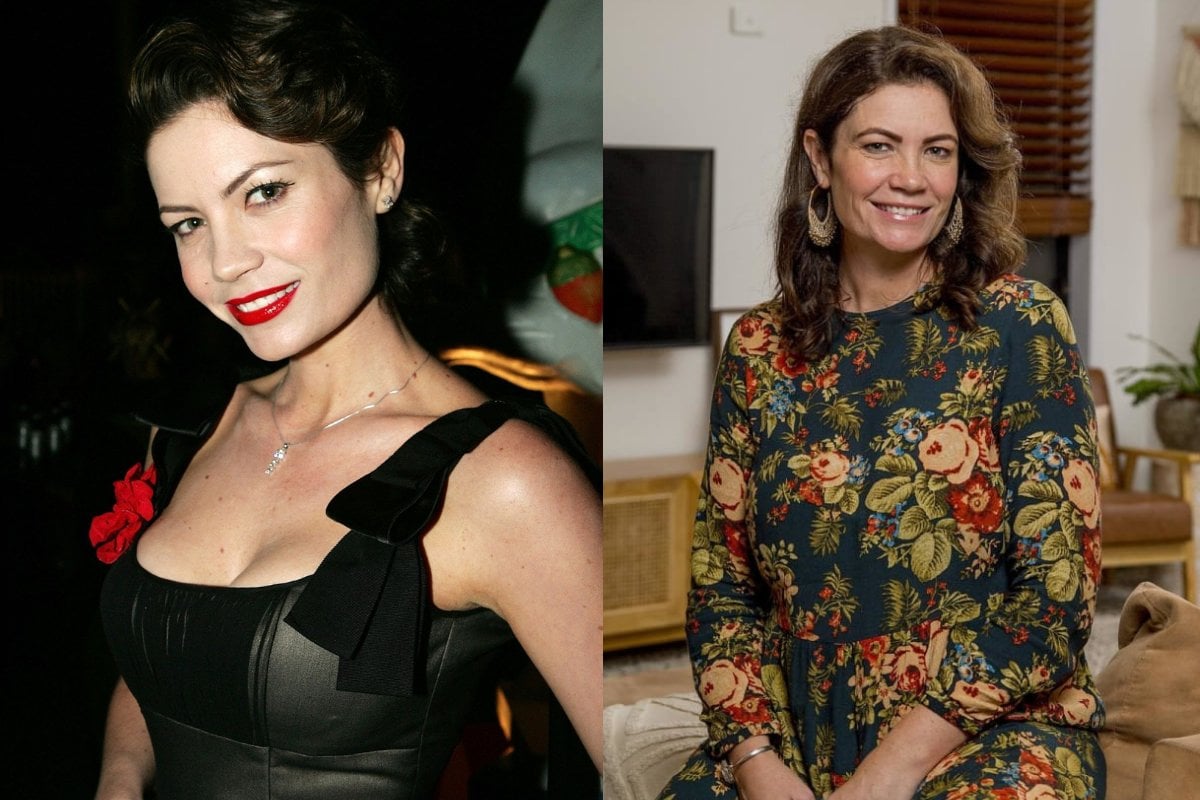 Image: Getty/Google
Tiffani signed briefly with Warner Music after Bardot broke up, but left them when they wouldn't let her release her own music.
She went on to release 'Bite Your Tongue', as well as a successful children's lullaby album that she dedicated to her eldest daughter Lillian. Tiffani now has six children and runs a successful talent school for children called Popstar Kidz on the Gold Coast.
Sophie Monk.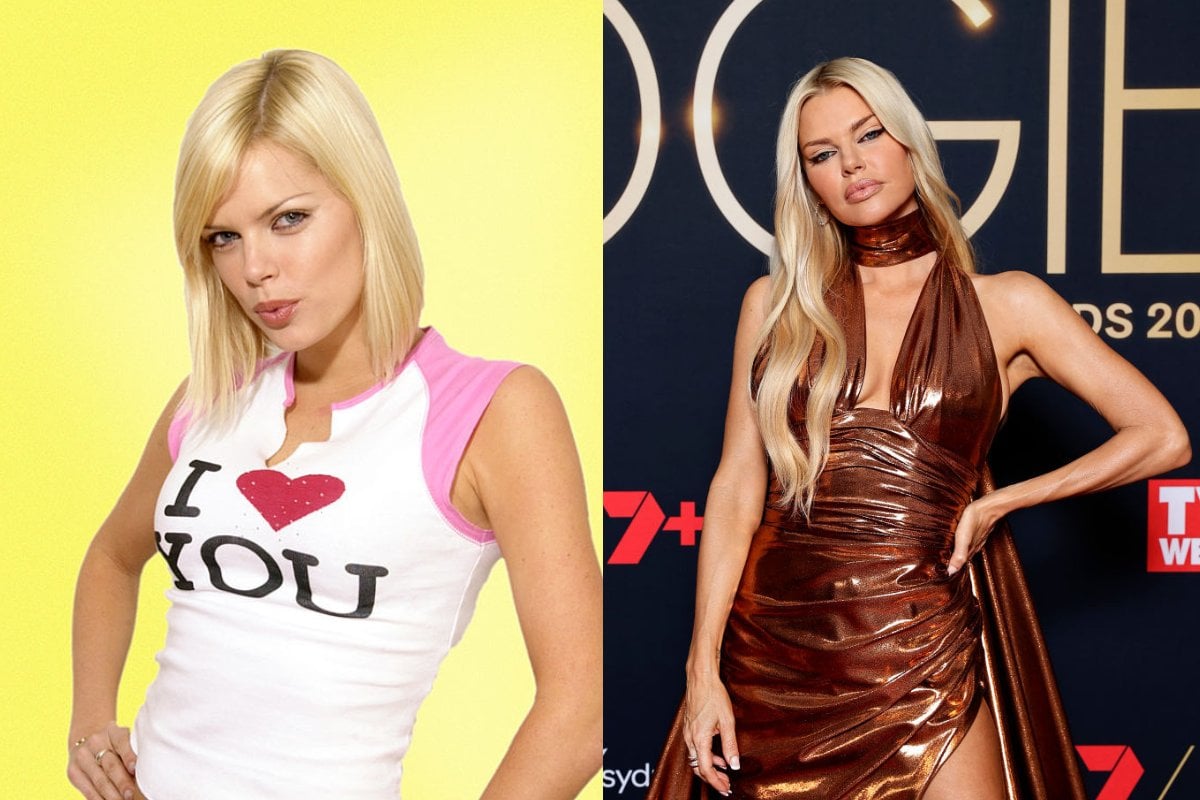 Image: Getty
Sophie has gone on to have the most high-profile showbiz career of the Bardot members, releasing her solo album 'Calendar Girl' the year after the band split. She then appeared in several Hollywood movies, won the fourth season of Celebrity Apprentice Australia, was a judge on Australia's Got Talent, starred on The Bachelorette Australia, and is now the host of Love Island Australia and Beauty and the Geek.
Sophie and Sally were the only two Bardot members who refused to take part in the band's 20th anniversary media appearances in 2020, with Tiffani saying at the time that she hadn't spoken to Sophie in 18 years, and that Sophie's absence showed "a lack of gratitude for honouring her roots. If it weren't for Bardot, she may not be in the public eye doing what she likes now."
Chantelle Barry.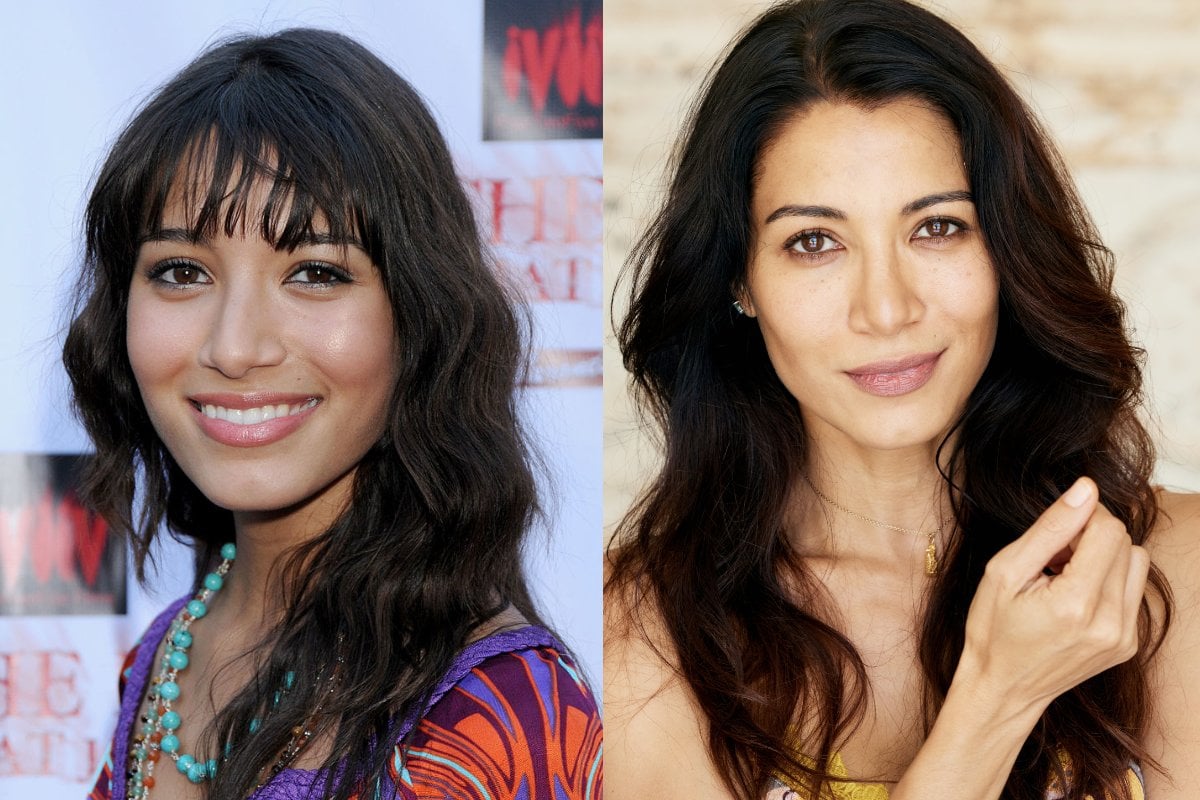 Image:Getty/Google
After leaving Popstars before the band even became Bardot, Chantelle went on to record her own music, placing third in the Song of the Year songwriting contest, and reaching the quarter-finals of the Music Nation online music competition. She has also appeared in several TV series, both in Australia and the US. She is based in LA.
*Tiffani and Sophie were invited to comment for this article but did not respond in time for publication. Chantelle opted not to comment.