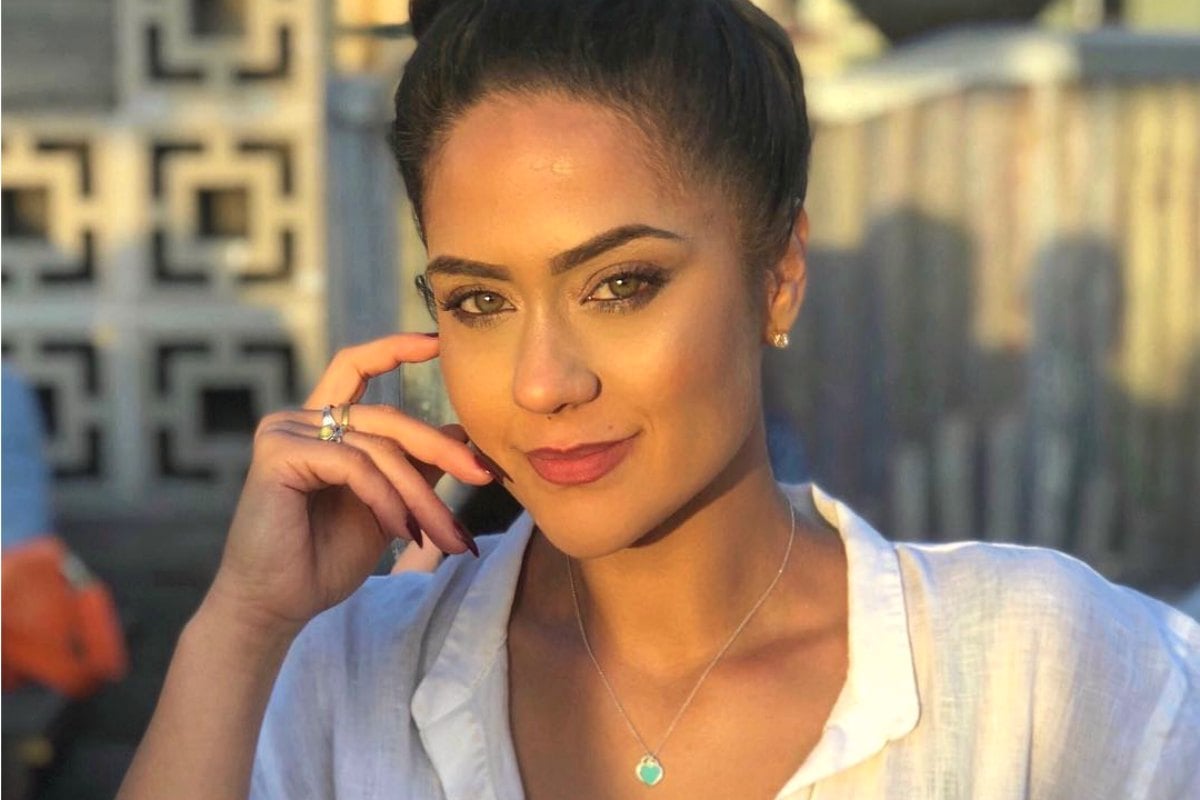 In 2016, Barbie-Lee Kirby was an intern at Qantas when the company's CEO, Alan Joyce, made the audacious, but not unfeasible claim that she could be the woman to takeover his job.
"Well, if a gay Irish man can be the CEO of Qantas, then so can an Aboriginal woman," he said awarding her as CareerTracker's 2016 Intern of the year.
Three years later, the Ngiyambaa, Baakindji and Yuwaalaraay woman is well on track.
However, while she's currently working for the airline in their Sydney offices, her upbringing looked considerably different.
Growing up in the rural NSW town of Brewarrina, Barbie-Lee went to an all Indigenous high school, graduating with just five other students – one of them being her twin brother.
"The high school I went to, we were all Indigenous. The interaction I had with white people were with shop owners and our school teachers. Which is really, really bizarre when I look back at it," she said.
Listen to Barbie-Lee's conversation with Marlee Silva on our podcast, Tiddas 4 Tiddas. Post continues after audio.
At 12 years old, Barbie-Lee's mum "forced" her to try out for the representative netball team. She got in.
This meant she would spend her weekends playing competitive sport in bigger cities like Maitland, Newcastle and Sydney, and introduced her to people who were doing things "outside the norm in Brewarrina". She was also the youngest member of her team, and the only Indigenous woman, and as a result, she was exposed to conversations she wouldn't have otherwise had.
"They were [also] 16-18 years old, so a lot older than me, [but] the kind of conversations they were having were about the subjects they were taking in high school and what they wanted to study in university," she says.
"While my peers were up to mischief back home, I was playing netball. I was focused. I was eating right. I was training. I was being disciplined."
 

View this post on Instagram