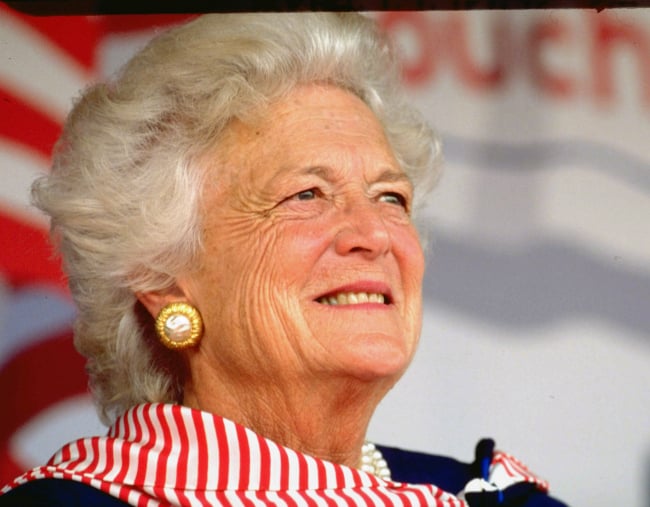 Former US first lady Barbara Bush, the only woman to see her husband and son sworn in as US president, has died . She was 92.
The Bush family released a statement confirming her death on Tuesday.
It was announced earlier this week that Mrs Bush, was in "failing health" and had decided to no longer seek medical treatment.
She was being cared for at her home in Texas.
"She is surrounded by a family she adores and appreciates the many kind messages and especially the prayers she is receiving," the statement added.
The brief statement did not indicate the nature of her illness but said that she had had a series of recent hospitalisations.