While Michelle Obama's style has been revered, talked about and emulated, her husband's has flown – predictably – under the radar.
Like so many other male politicians, conversations that centred on Barack Obama during his two-term tenure as US President focused on policy and politics. So much so, his wife says, no one noticed that for more than eight years, he almost always wore the same tuxedo.
"This is the unfair thing – you talk about Fred Astaire and Ginger Rogers – no matter what we do, he puts on that same tux," she explained during an appearance at Apple's Worldwide Developers Conference on Tuesday.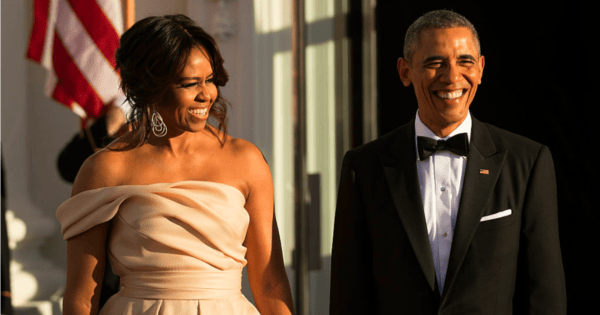 "Now, people take pictures of the shoes I wear, the bracelets, the necklace - they didn't comment that for eight years he wore the same tux, same shoes."
The former First Lady added he loved that fact, too.
"And he was proud of it too. He's like, 'Mmm, I'm ready. I'm ready in 10 minutes. How long did it take you?' I'm like, 'Get out of here.'"
If Obama's accidental fashion moment sounds familiar, perhaps it's because back in 2014, our own Karl Stefanvoic revealed had worn the same suit every day for a year.
Love US politics but despairing at the state of the world right now? Right this way...

"I've worn the same suit on air for a year – except for a couple of times because of circumstance – to make a point", Stefanovic told Fairfax Media at the time.
Stefanovic, however, said he deliberately did it to make a wider point.
"I'm judged on my interviews, my appalling sense of humour – on how I do my job, basically. Whereas women are quite often judged on what they're wearing or how their hair is."