There was panic throughout the nation this week at reports that Thomas the Tank Engine was going to be banned from library shelves.
And not just Thomas – Noddy and Winnie the Pooh were going to be banned as well, along with Barbie and Bratz dolls, and the words "boy" and "girl".
The panic was sparked by a story in the Herald Sun saying that libraries, schools and kindergartens were being audited as the result of a report into gender stereotyping commissioned by Melbourne City Council.
The Liberals were quick to leap to the defence of Thomas.
"Boys should be boys, girls should be girls and academics should be academics and not political activists," the Shadow Minister for Families and Children, Georgie Crozier said.
"If [Victorian Premier] Daniel Andrews is now arguing that Thomas the Tank Engine is responsible for family violence then I fear we aren't going to see any improvements in the prevention of family violence."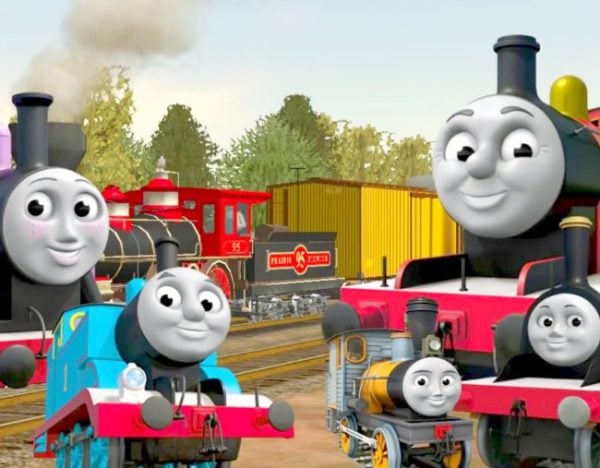 Many people were shocked by the story. Among them was Dr Tania King, one of the two academics who'd actually written the report into gender stereotyping that the story was based on.
Dr King wrote the report two years ago, and it was posted on the Australian National University's website in March this year. She says the report didn't mention books at all, let alone specific ones like Thomas – and it certainly didn't call for them to be banned.
"I was absolutely shocked to come into work on Monday morning and see these email requests for interviews about this, and then to see it totally misrepresented," she tells Mamamia.
Dr King has no personal beef with Thomas the Tank Engine. In fact, she's read Thomas books to her own three sons.
"I have, absolutely," she says. "And Winnie the Pooh – I love Winnie the Pooh!"
Dr King, from the Melbourne School of Population and Global Health at the University of Melbourne, wrote the report, along with Associate Professor Naomi Priest, from the Australian National University. It looked at research that had already been done into gender stereotypes in young children.
One thing they found was that the way adults talk about boys and girls has a big impact on kids.
"If we can just reduce the extent to which we talk about 'girls' activities' and 'boys' activities', and 'girls' books' and 'boys' books', and 'girls' movies' and 'boys' movies', and 'girls' toys' and 'boys' toys', then we can start to make some gains in reducing gender stereotypes," Dr King says.
She says they never suggested that people should stop using the words 'boys' and 'girls'.
"Of course we're never going to get rid of the terms 'boys' and 'girls', but if we can minimise the extent to which we separate boys and girls, or separate their activities, that's the intention."
Dr King adds that this is really nothing new.
"I think probably a lot, if not most, early childhood educators already do this, to a large extent."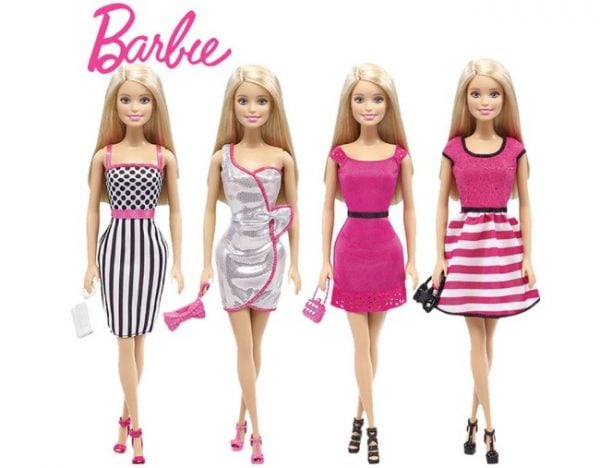 The report also looked at research that had been done into dolls. One group of girls was given "hyper-feminised" dolls, such as Barbie and Bratz, to play with, while another group was given the less feminised Playmobil Jane.
"They found that after playing with the hyper-feminised dolls, the career aspirations of girls were more aligned with typical female career options, whereas those who had played with Playmobil Jane, their career aspirations weren't so limited to those typically female career options," Dr King explains.
"We're not saying there's anything wrong with those more typically female career options, but it's a problem if girls' career options are almost halved because of stereotypes."
But back to Thomas. Even though Dr King's report on gender stereotyping didn't look at children's books, she has her own views, as a mother. She thinks the important thing is that parents make sure children have a "diverse range" of books.
"I'm conscious of presenting books that do have a balance of gender, so that the female isn't always the one that's a sideline character, that there is a primary character that's a female," she says.
"It's not something that I've had to try particularly hard to do. I think children's literature nowadays does present a huge range of characters."
Melbourne City Council has confirmed that Thomas the Tank Engine is not being banned from libraries.
"Our libraries aim to promote diversity, not censor books," a council spokesperson said.
"None of the books mentioned in media reports have been banned. The books mentioned are in stock at City Library."
Mary Lalios, the president of the Municipal Association of Victoria, has backed this up.
"There will be no book or toy bans," she said.
"Kids will continue to read childhood classics like Thomas the Tank Engine at their local library, kinder and childcare centre. We want to expand – not ban – the types of stories accessed by our kids to show experiences beyond gender stereotypes such as girls being the hero who saves the day and boys staying inside on a rainy day to bake."
Thomas lives to shunt another day.