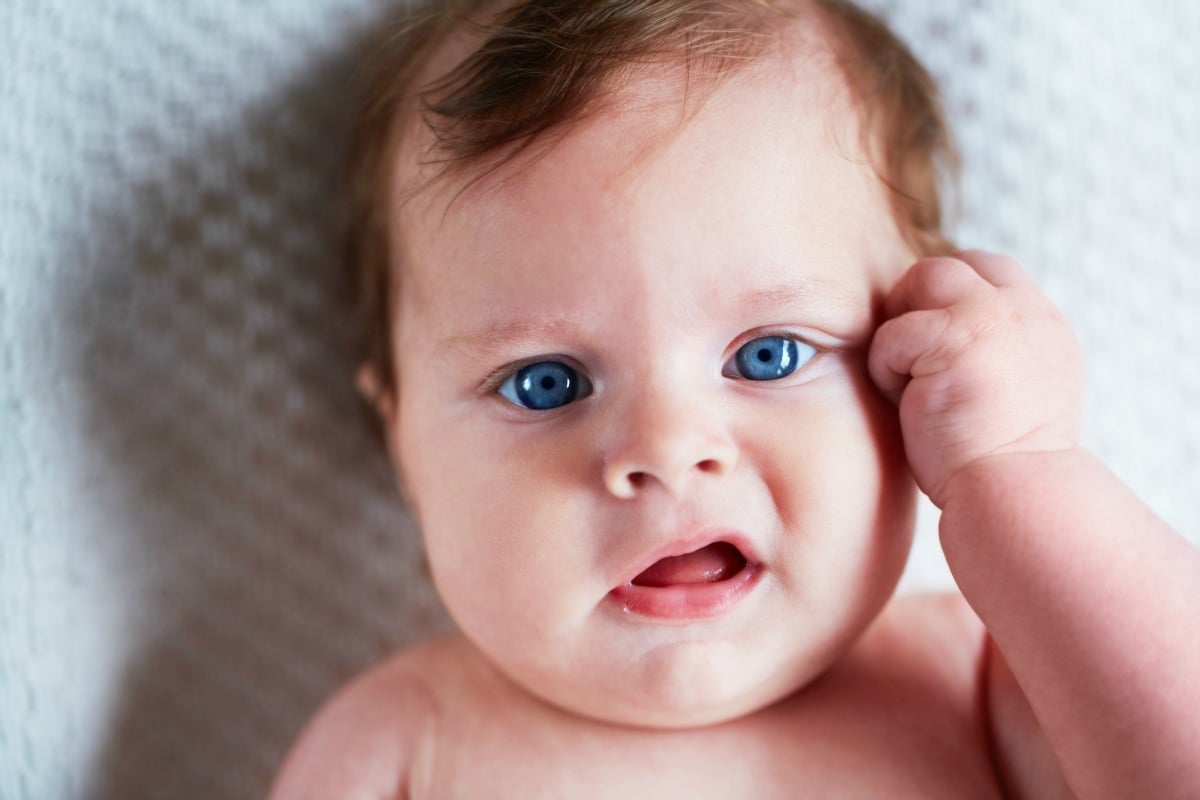 There's a lot to consider when naming your child.
Will it suit them? Will it be difficult to pronounce? Is there any potential for it to lead to a crude nickname?
Having said that, we've probably all heard some… unique baby names in our time, too.
There are plenty of parents out there who can't bear the thought of their child having to share their name with another. They want them to stand out, and hey, there's nothing wrong with that.
But in some cases, the quest for individuality for some parents has gone so far, it's ended up with the authorities having to step in and putting a stop to it.
Yes – below is a list of names so offensively bad they've been banned by the countries in which they appeared.
And look, we're all for creativity, but some of these are just plain ridiculous. 
UK – Cyanide
The UK doesn't have too many laws about baby naming. But in 2016, a British mother tried to name her daughter Cyanide. Yes, as in the poison. The judge who made the ruling in this instance claimed that, in England, the court would forbid a parent's name choice "in only the most extreme cases".
US – Messiah
Due to clauses within the constitution, the US, as it turns out, is also pretty lenient when it comes to baby names – so parents pretty much have free reign. That meant infamous neo-Nazi family from New Jersey, the Campbells, were totally in the clear when naming their children Adolf Hitler and JoyceLynn Aryan Nation…
It does, however, vary state by state. *Some* states prohibit obscenities, while others ban the use of numerals. In 2013, a Tennessee judge ruled against a family who had endeavoured to call their child "Messiah". The ruling didn't stick – it was overturned soon after, and the parents were allowed to stick with their original name.
Australia – D*ckhead
Here's a list that'll make you proud to be Australian.
Our laws outline that names can't be "obscene or offensive" (so no, you can't call your baby "d*ckhead"); they can't be "contrary to the public interest"; and they can't be "established by repute or usage". It's this last rule that came into play when one family once tried to call their child "Ikea", a name which has also been prohibited in Sweden as well.
You also can't give your child a symbol for a name, so if you were thinking of naming your child "#", you may have to revisit your list.
Here's a list of other names that have been banned in Aus. Ahh, what a country we live in.
LOL
Batman
Snort
Circumcision
Ranga
Hitler
Spinach
Panties
Scrotum
Blank Space
Portugal – Tom
So here's an interesting one. In Portugal, parents are not allowed to register their children with nicknames. While Tom might be illegal, Thomas is completely fine.
Reddit reveals the worst baby names they've ever heard. Post continues after video…