As many Australian mothers prepared for a rare afternoon off mum-duties to attend Melbourne Cup celebrations, there were two who were just starting the worst day of their lives.
As many of us took some time out for ourselves – to straighten hair, put on lipstick, looking forward to a couple of hours' break from the daily routine, trying to dismiss feeling a little guilty about booking the kids into after school care – two mothers received phone calls telling them that their sons had been hit by a car.
Those mothers learnt yesterday morning that their boys were never coming home.
They are two mothers, who, like all of us, sent their kids to school yesterday morning, assuming they will be home that night. Women who didn't, and couldn't, imagine that something like their standard "have a great day at school", would be their last words to their boys.
These are the facts we know so far:
Maha Al-Shennag, a 52-year-old mother of four, was driving the Toyota Kluger when it slammed into a demountable classroom at Banksia Road Public School, in Greenacre at 9.45am.
Andrew and Jihad, eight-year-old third graders, were fatally injured.
One of the boys was knocked unconscious and trapped underneath the car, while the other suffered a large gash wound to his head and was struck to the ground.
The boys were taken to Westmead Children's Hospital. Both tragically passed away due to cardiac arrest.
The driver has been charged with two counts of dangerous driving occasioning death and was granted strict conditional bail, to appear in Bankstown Local Court on Wednesday.
Yes, these are the facts. But they're not the story.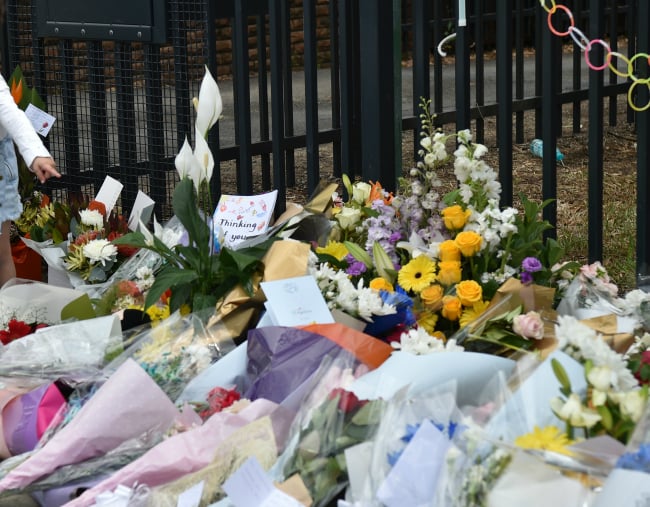 At this stage, we only know a fraction of what truly happened that morning, but what we do know is enough to sink the hearts of all Australians - especially mothers, for a very specific reason.
Khaled Arnaout, a tradesman living near the school, heard a loud noise, followed by children screaming. He raced to the scene and helped lift the car off one of the boys. He told the Daily Mail that the other boy kept asking for his mother.
Arnaout told the child, "Your mum will come for you shortly."
There is not one mother who just read that and now doesn't have tears in her eyes. Because one of a mother's greatest fears is not being there for her child when they need her.
Without that motivation, we'd never worry about work/family balance. We'd never feel mother guilt. We spend so much of our lives trying to avoid that. It's why we race from work to catch the last half of their game. Cancel a night out with the girls if one child is sick. Watch twenty other kids play their piece on the violin to see two minutes of our kid doing it.
We don't want to disappoint them, or let them down, even though in our logical minds we know they'll be ok. But this time, the boy who wanted his mum would not be ok.
The vision of that small child lying there, badly injured, barely conscious, asking for his mother...I can barely type for the tears, and I know for most readers my words have become blurred, too.
Listen to Bec Sparrow talk to Mia Freedman about the loss of her daughter Georgie:
So now, the mothers of Andrew and Jihad are living the nightmare that so many of us fear: losing our kids and not being there to say goodbye.
The greatest injustice is that the boys were innocently doing what millions of other Aussie kids were doing that morning - they were in school. They got out of warm beds, put on their uniforms, and left their homes, not knowing they wouldn't return. And that their mothers would forever have to face their empty beds.
It's reminiscent of William Tyrell's foster mother heartbreakingly telling 60 Minutes of the feeling of coming home and not having their son there:
"We had to go back to our house, and I walked past his room. And I walked inside I had no legs, I just collapsed. It was heart-wrenching. I'd say goodnight to him, I would go into his room and I'd cuddle Little Tara (William's doll) and I'd lie in his bed."
At the very least, Andrew and Jihad were not alone. But their mothers were most certainly denied, by the actions of the driver, the chance to be with their sons one last time. No parent should have to live without their child, especially because of someone else.
It's not the way things should go. It's just not right. It's grossly unfair.
Perhaps it will be a little comfort to them that Andrew and Jihad were "best friends who died together". Let's hope that the mothers will, hopefully, have each other, too.