As many Australian mothers prepared for a rare afternoon off mum-duties to attend Melbourne Cup celebrations, there were two who were just starting the worst day of their lives.
As many of us took some time out for ourselves – to straighten hair, put on lipstick, looking forward to a couple of hours' break from the daily routine, trying to dismiss feeling a little guilty about booking the kids into after school care – two mothers received phone calls telling them that their sons had been hit by a car.
Those mothers learnt yesterday morning that their boys were never coming home.
They are two mothers, who, like all of us, sent their kids to school yesterday morning, assuming they will be home that night. Women who didn't, and couldn't, imagine that something like their standard "have a great day at school", would be their last words to their boys.
These are the facts we know so far:
Maha Al-Shennag, a 52-year-old mother of four, was driving the Toyota Kluger when it slammed into a demountable classroom at Banksia Road Public School, in Greenacre at 9.45am.
Andrew and Jihad, eight-year-old third graders, were fatally injured.
One of the boys was knocked unconscious and trapped underneath the car, while the other suffered a large gash wound to his head and was struck to the ground.
The boys were taken to Westmead Children's Hospital. Both tragically passed away due to cardiac arrest.
The driver has been charged with two counts of dangerous driving occasioning death and was granted strict conditional bail, to appear in Bankstown Local Court on Wednesday.
Yes, these are the facts. But they're not the story.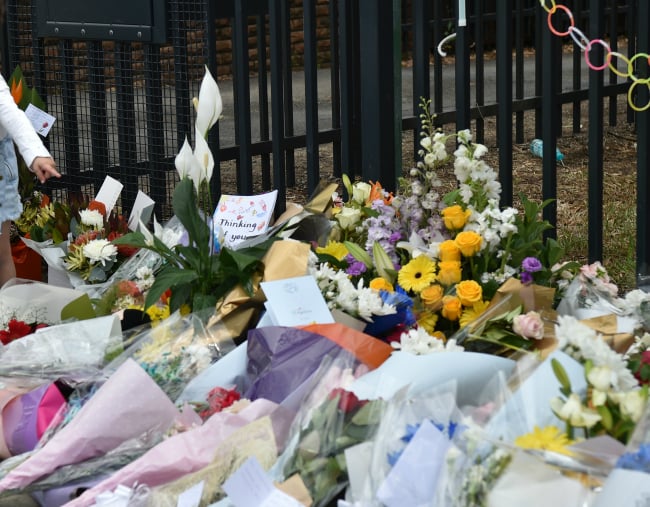 At this stage, we only know a fraction of what truly happened that morning, but what we do know is enough to sink the hearts of all Australians - especially mothers, for a very specific reason.
Khaled Arnaout, a tradesman living near the school, heard a loud noise, followed by children screaming. He raced to the scene and helped lift the car off one of the boys. He told the Daily Mail that the other boy kept asking for his mother.