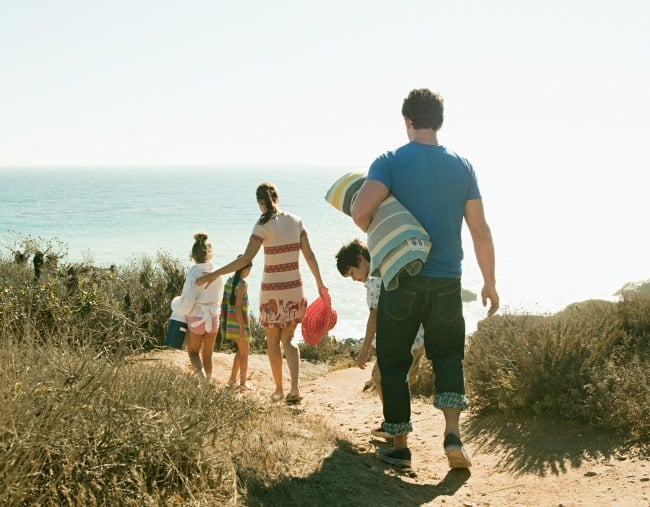 Summer is (almost) here and we're already planning days at the beach. And yes, we're having to plan ahead because as we sometimes know, a beach excursion can require the organisation of a top-secret military operation. At least.
There's just so much to take. Enough towels for everyone, the only hat your child will wear which (of course) has mysteriously disappeared, the book you'll never actually get to read more than a couple of sentences of… Spontaneous? Pfft, keep on dreaming.
The good news is that when it comes to sun protection, Banana Boat is the beach mate who's got you covered. Literally.
Banana Boat new Dry Balance sunscreen is SPF 50+, comes in a lotion and an aerosol format and is formulated to absorb excess moisture. It dries with a soft matte finish which means goodbye to that greasy feeling kids (and adults!) loathe and hello to being protected while feeling dry and fresh. It may very well be the one thing the whole family agrees on.
And it doesn't have to cost you a thing.
Banana Boat are giving Mamamia readers the opportunity to sample the new Dry Balance product for free this summer. All you've got to do is sign up below and a bottle will be delivered straight to your door by the good ol' summer loving folks at Banana Boat. So this summer, you bring the cricket bat and we'll provide the sunscreen. See you at the beach?
Get your free Banana Boat Dry Balance sunscreen delivered right to your door by signing up below.
Thank you for your interest. This promotion has closed.
Terms and Conditions
This promotion will close on 500 sign-ups have successfully registered their details at this page. Alternately, if 500 entries have not been received by 11:45pm Friday 8th December 2017 AEDST, the form and promotion will close. Successful sign-ups will receive one copy of Banana Boat Dry Balance 175mL valued at AUD $16.99 at the mailing address provided in the registration process, per successful entry submitted.  Entries open to residents of Australia. Entrants must be 18 years or older. Mamamia is the Promoter of the competition. The prize is being provided by Banana Boat. See Terms and Conditions for more.
Mamamia is funding 100 girls in school, every day.
So just by spending time with Mamamia, you're helping educate girls, which is the best tool to lift them out of poverty.
Thanks for helping!