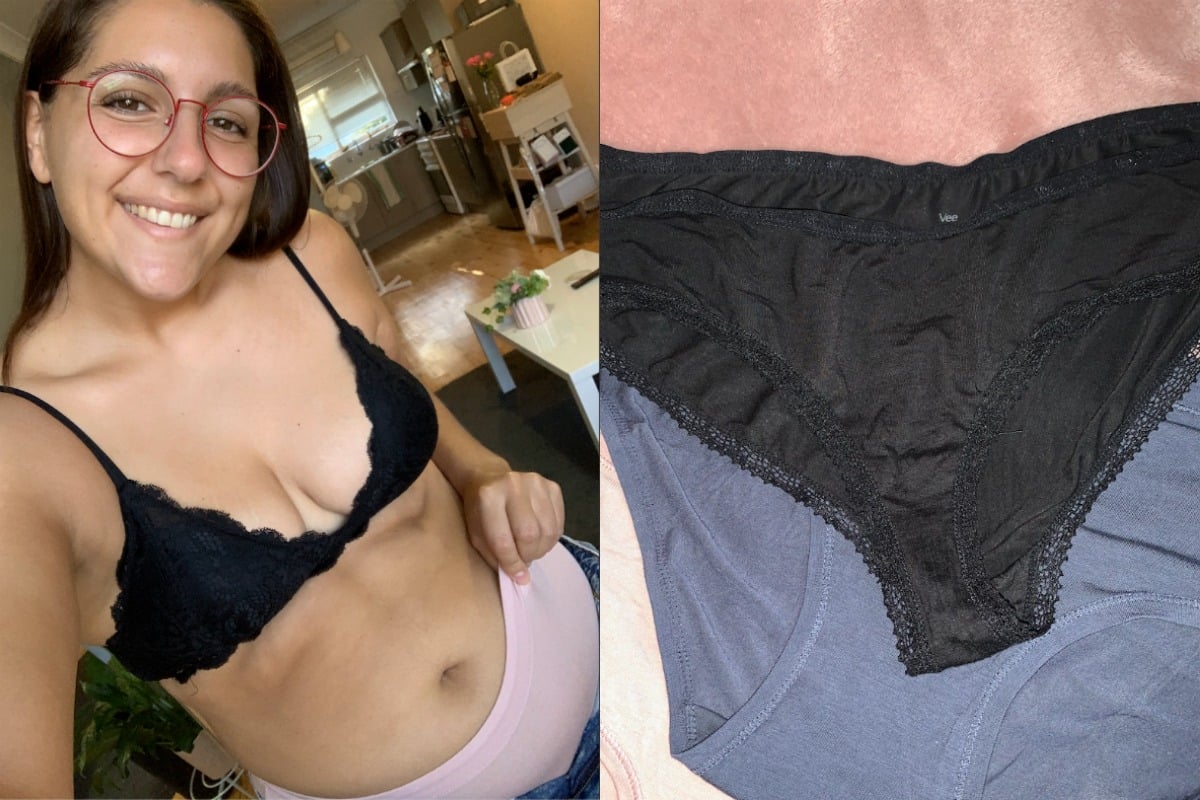 When we hear the word bamboo, we automatically think of big, cute, fluffy panda bears eating and sleeping their way through life (living the dream).
Lately, bamboo fibre is becoming more popular by the day – but why? It seems odd to think that a chewing toy for our black and white furry friends can be turned into fabric for skivvies, leggings and even underwear.
Now a staple in its own right, bamboo is making its way into the mainstream underwear market; it's more affordable and accessible than ever, and people (myself included) are beginning to wonder what all the fuss was about.
Watch: How much do we waste in Australia? Post continues below.
What is bamboo underwear?
As our country succumbed to fires and floods all within a summer's week, Australians are becoming more aware of their individual impacts on the climate and environment. We recycle, reuse and reduce waste, drink out of paper straws, buy keep-cups and even go meat-free on Mondays.
When it comes to our clothing choices however, many people aren't aware of the environmental impacts some fabrics and dyes have on the planet.
This is where bamboo fibre comes to the rescue. It turns out that bamboo, while being the fastest growing plant in the world, actually uses one-third of the amount of water required to grow cotton – it also doesn't attract pests like cotton does, so there's no pesticides or fertilisers required for growth.
As a naturally renewable resource (almost zero carbon emissions), bamboo helps reduce greenhouse gases and produces 35 per cent more oxygen than equivalent trees. So we can agree it's better for the planet than your regular cotton-blend undies, but does it benefit your lady bits?