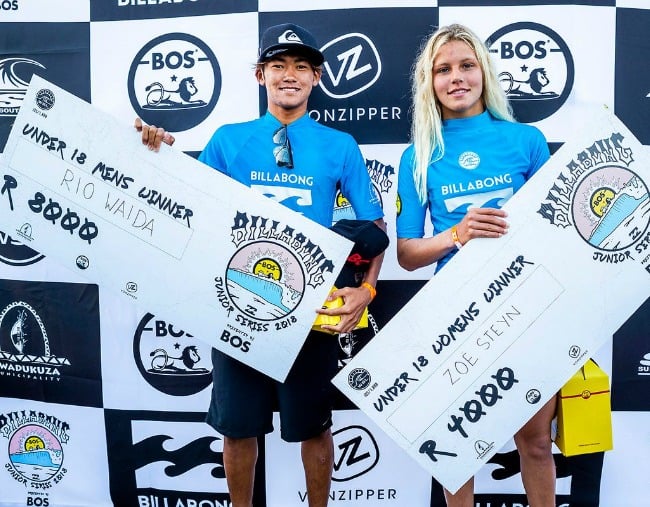 Billabong-sponsored surfing competition Ballito Pro shared a photo of their junior boy and girl champions this week  – and it didn't take long for Twitter users to notice one big problem.
"Rio Waida and Zoe Steyn Take Titles at Billabong Junior Series" https://t.co/GdLn7etanO#BillabongJNR #TheBallitoPro pic.twitter.com/SEK6cnfalq

— The Ballito Pro (@TheBallitoPro) June 24, 2018
Smiles are fixed on boys winner Rio Waida and girls champion Zoë Steyn's faces, but the prize money cheques they are holding have outraged many. Because while Rio has taken home 8000 South African rand (AUD$786) for riding waves, Zoe was awarded ZAR4000 (AUD$393).
Yes, they literally gave a female competitor half of what they gave a male sportsman for the same effort.
Luke Hilakari, Victorian Trades Hall Council Secretary, was one of the first to notice the glaring, they-can't-be-serious discrepancy in the prizes for the winners of the South African surf comp.
Spot the difference. Are women's waves half as high?? @billabong1973 pic.twitter.com/8Jq5mYlxFF

— Luke Hilakari (@lhilakari) June 26, 2018