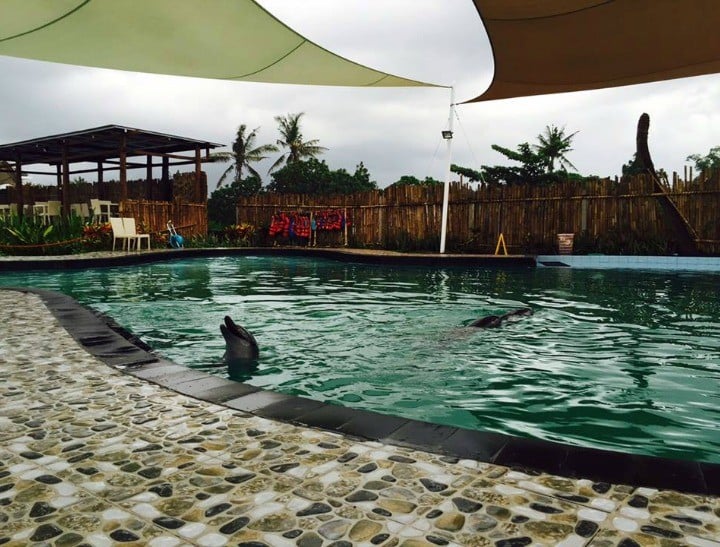 So cruel.
An "adventure group" in Bali is holding four wild dolphins in captivity as part of a ploy to attract tourists.
The 'Wake Bali Dolphins' program invites tourists to swim with dolphins in a chlorinated pool just metres from the ocean at Keramas beach near Kuta.
"You are invited to not just watching [sic] but rather interact directly with dolphin through hugging, kissing, petting, and really swimming with dolphins," the website boasts.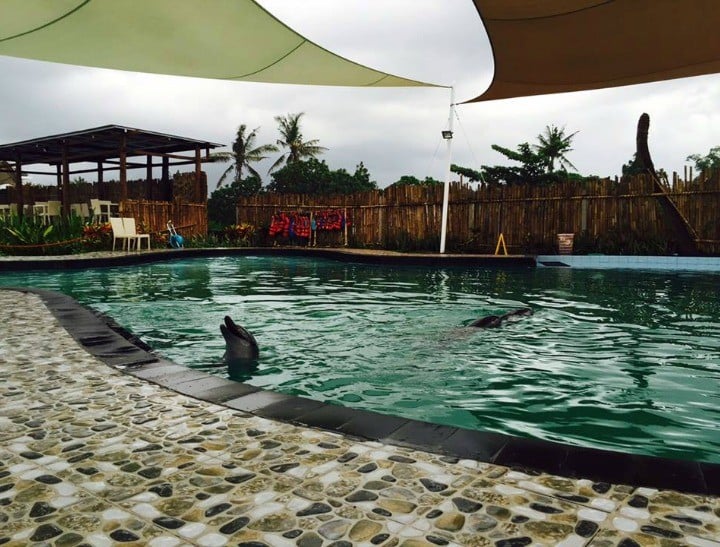 The program is charging tourists up to $110 USD (approximately $147 AUD) for 45 minutes with the dolphins.
However, after visiting the site some tourists have become outraged by the cruel treatment and exploitation of the animals — and have taken to Trip Advisor to express their disgust.
"For all most [sic] $140 Australian you would think that they would be making enough money to have the 4 dolphins in something bigger then a back yard swimming pool," user Lisarosetaylor wrote.
"Anyone who says these dolphins are well looked after needs to get a reality check."
"They have a tiny pool to swim in, all their teeth have been removed and as we were there for over 2 hours the dolphins did not get a break it was just show after show."