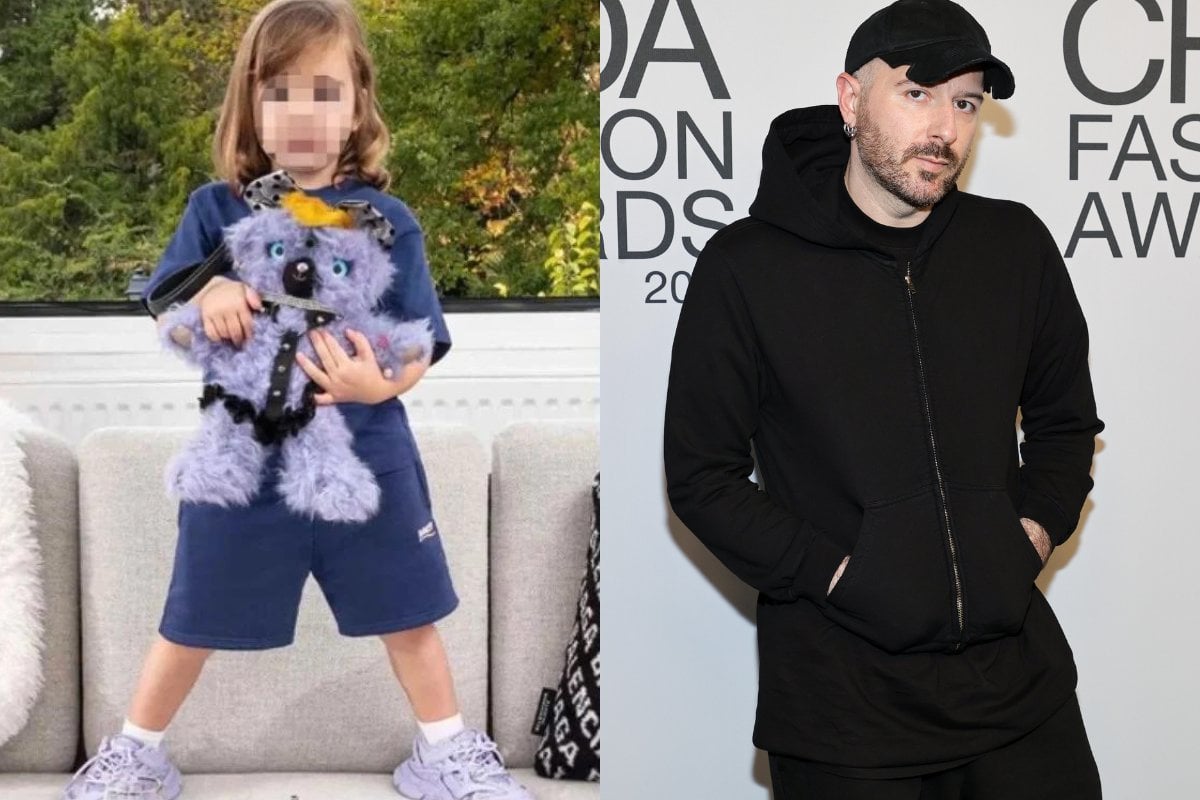 Fashion house Balenciaga is known for its daring fashion and edgy designs, often pushing the envelope.
But last November, critics said that the luxury brand took things too far in its most recent ad campaign. For context, the Spanish designer brand released a new campaign for its Objects line – which includes items like dog bowls, trinkets, plush furnishings and more.
One of the new items featured was a teddy bear toy wearing BDSM gear – specifically a leather bondage set and leather cuffs. Another teddy bear available to purchase had two black eyes, as though it had been beaten.
In the campaign photoshoot, these assorted objects – most of which would be categorised as adult in nature – were photographed with kids alongside them. In one of the pictures, a child model was lying on the couch on their stomach surrounded by the objects, a wine glass positioned nearby. Some suggested it looked as though the child model was made to look intoxicated.
The campaign was shot by well-known photographer Gabriele Galimberti, known for his portraits of children surrounded by their possessions.
Hey Photographers :
When Balenciaga hires you to shoot their new lookbook & you show up to find a toddler laid across a sofa with wine glasses & bondage gear arranged around them, you walk away. Period. pic.twitter.com/DSoHgQLM6O

— Hoop (@xhoop) November 21, 2022